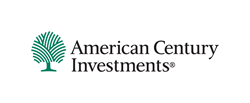 "Roughly half of the participants admitted that not saving for retirement early on was one of the biggest mistakes of their lives," said American Century DCIO VP Diane Gallagher.
KANSAS CITY, Mo. (PRWEB) July 14, 2014
Although most working adults understand the importance of saving for retirement, today gets in the way of tomorrow, according to a national survey conducted by American Century Investments.
The study, which consisted of responses from 1,619 full-time employed individuals between the ages of 25 and 65 who have been participating in their employer-sponsored retirement plan, looked at why participants delay saving for retirement and how those barriers can be overcome, according to American Century Investments Vice President, Defined Contribution Investment Only (DCIO) Practice Management Diane Gallagher.
"Retirement plan participants definitely acknowledge the importance of saving for retirement and they appreciate the consequences of not doing so," Gallagher said. "However, they also recognize their own tendencies and habits and told us, 'Daily life gets in the way of saving for the future,' potentially jeopardizing changes for a comfortable retirement."
Living with Regret
Study participants acknowledged the importance of saving for retirement, but a majority – nearly two-thirds of 55- to 65-year-olds and six in 10 adults ages 25- to 54 – regret not doing a better job.
Additionally, the majority of participants across all age groups wish they had saved more in the first five years of their careers and identify it as the key time period they saved too little. "Roughly half of the participants admitted that not saving for retirement early on was one of the biggest mistakes of their lives," Gallagher said.
Expressing Self Awareness
A substantial majority of individuals surveyed (92% of 55- to 65-year-olds and 88% of 25 – 54-year-olds) reported that if they could have talked to themselves earlier in their career, they would have advised themselves to save more for retirement. However, half of all age groups said they would have been only "somewhat likely" to listen at that age.
Roughly three out of four participants in each age group said they could have saved at least a little more over the years, but over half say that they are currently saving less than they need to. Furthermore, participants graded themselves a "C+" average when it comes to saving for retirement, but the numbers were slightly higher when asked to grade themselves on the job they did investing their retirement plan money.
"Plan participants clearly have a great deal of self awareness and understand the importance of saving for retirement, even if their actions might not follow suit," said Gallagher.
Life Gets in the Way
Perhaps not surprisingly, reasons participants do not save more for retirement varied by the two age groups studied. The younger group (ages 25 – 54) listed not earning enough and paying off debt as their two biggest issues, while the older group (55 – 65) reported family expenses, such as living expenses associated with their children, spending on vacations and college expenses, as priorities that prevented them from saving more.
Despite their varied financial priorities, roughly two out of three participants expressed concern about not having enough money in retirement and more than nine out of 10 participants agree that saving more for retirement will allow them to better handle the challenges they face when they get there. Additionally, most participants think it is far worse to have too little money in retirement than to lose the opportunity to enjoy money today. Also, most say it is at least somewhat likely they will take steps, such as paying off loans and mortgages and working longer or part time in retirement, to improve their prospects.
"They see saving for retirement as one of the most, if not the most, important financial goals of their lives," Gallagher said.
Implications for Plan Sponsors
While participants overall give their employer a grade of "B-" for providing a plan that offers them the opportunity to save, invest and accumulate retirement savings, plan sponsors rate themselves somewhat higher: one out of five plan sponsors give themselves an "A," and another 63% give themselves a "B."
Participants are looking to employers to help them get started saving for retirement and are open to intervention, according to Gallagher. "Our research indicates a bit of a disconnect between the amount of intervention participants are open to receiving from their plan sponsors, and the amount that plan sponsors think participants want."
When asked what role they want their employers to play, two in five asked for "a slight nudge" in encouraging them to save for retirement, while an additional two in five wanted either "a strong nudge" or a "kick in the pants." Only one in six wanted their employer to "leave (them) alone." However, plan sponsors believe three in 10 employees want to be "left alone," and only 25% want more than a "slight nudge."
A majority of participants (64% of the older group and 59% of the younger group) felt that having automatic enrollment would have led to at least a minor increase in retirement savings. Additionally, both groups favor a higher default contribution rate. More than 60 percent agree their company should have a 6% automatic enrollment. Also, seven in 10 participants are at least fairly interested in having a program that would increase their savings by 1% each year.
Nearly all (98% of 55- to 65-year-olds and 96% of 25 – 54-year-olds) feel it is important for plan sponsors to show them the income that various levels of savings will produce in retirement, yet only about half say that their employers offer projections, calculators or educational seminars.
The survey was conducted during the first quarter of 2014 among 1,619 full-time employed individuals between the ages of 25 and 65 who are currently participating in their employer-sponsored retirement plan. Data were balanced to key demographics (income, gender and education) of all American private sector plan participants between 25 and 65 according to estimates from the 2012 U.S. Consumer Population Survey. Data collection and analysis were completed by Mathew Greenwald & Associates, Inc., of Washington, D.C.
American Century's DCIO assets under management total $37 billion; assets under management in American Century One Choice Portfolios® target-date funds total $11.4 billion as of May 31, 2014.
American Century Investments is a leading privately held investment management firm, committed to delivering superior investment performance and building long-term client relationships since 1958.
Serving investment professionals, institutions, corporations and individual investors, American Century Investments offers a variety of actively managed investment disciplines through an array of products including mutual funds, institutional separate accounts, commingled trusts and sub-advisory accounts. The company's 1,300 employees serve clients from offices in New York; London; Hong Kong; Mountain View, Calif. and Kansas City, Mo. James E. Stowers Jr. is founder of the company and Jonathan S. Thomas is president and chief executive officer. Through its ownership structure, more than 40 percent of American Century Investments' profits support research to help find cures for genetically-based diseases including cancer, diabetes and dementia. For more information, visit http://www.americancentury.com.
# # #
You should consider the fund's investment objectives, risks, charges and expenses carefully before you invest. The fund's prospectus or summary prospectus, which can be obtained by visiting americancentury.com, contains this and other information about the fund, and should be read carefully before investing.
©2014 American Century Proprietary Holdings, Inc. All Rights Reserved.
American Century Investment Services, Inc., Distributor.