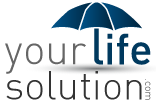 It's definitely been a valuable learning experience experimenting with this operation for the last 5 years
Chicago, IL (PRWEB) July 16, 2014
YourLifeSolution.com, a service which allows consumers to view accurate and instant life insurance quotes entirely online, is today announcing their upcoming fifth anniversary since becoming a registered and live website. YourLifeSolution.com has been redesigned over a dozen times and their business model has changed drastically to accommodate the marketplace and the updated algorithms of various search engines. "It's definitely been a valuable learning experience experimenting with this operation for the last 5 years. The service and the process has evolved a lot since then and hopefully in 5 years I can look back at a penchant of progress", said Eric Smith, the founder and licensed life insurance agent of YourLifeSolution.com.
YourLifeSolution.com's future plans involve acquiring more referral agreements from otherwise competing agencies and becoming a household name via viral marketing and word-of-mouth.
Consumers who wish to view their own life insurance quotes online are encouraged to visit YourLifeSolution.com to do so. Information can also be attained by phone at 888.374.2764.