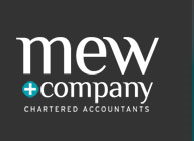 do your best, outsource the rest
Vancouver, BC (PRWEB) July 14, 2014
Mew and Company has recently launched enhances audit and assurance services in Vancouver, BC for businesses of all sizes. This group of Vancouver chartered accountants will now deal in all kinds of audit and assurance matters for local businesses and national and multi-national corporations in the vicinity. In case the client is required to go through a CRA audit, Mew and Company's officials work on behalf of their clients to ensure a smooth process. Their main aim is to reduce and, preferably, eliminate the anxiety and uncertainty that is a given with these notorious audit sessions.
Many businesses are reluctant to outsource their audit and assurance matters to another company, but experts in the financial field urge companies to follow the famous mantra "do your best, outsource the rest". This means they should not hesitate before outsourcing their audit and assurance to a reputed firm that has ample experience in the field. When the financial matters are in the hands of the experts, the business can focus on what it does best and invest time and effort in revenue-generating processes, rather than tedious financial matter. With issues as sensitive as audit and assurance, amateurs are at a greater risk of making mistakes and attracting unnecessary litigations.
About the Company
Mew and Company, a Vancouver-based group of associates, is an ideal solution to the taxation problem. With their simple philosophy of building long-lasting customer relationships, the company has been serving many corporate clients in a variety of fields, including restaurants, real estate, retail and also the service industry. Investing in their specialist services will undoubtedly prove to be fruitful for all kinds of clients.
To know more about Mew and Company, log on to http://mewco.ca/. In order to get in touch with a representative to discuss viable financial services, visit the website http://mewco.ca/ for further contact information.