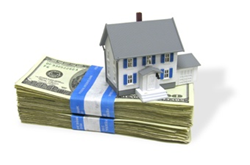 First-time home buyers should prepare themselves entirely before searching property listings.
Chicago, IL (PRWEB) July 12, 2014
While the housing market continues to recover with affordable listings and low mortgage rates, there remains tough competition between the cash buyers and buyers with pre-approvals from lenders like Peoples Home Equity. Cash buyers sometimes known as investors have an edge in home buying. On July 8th, Bloomberg reported their findings of a Zillow report in a release titled "Markets Where Buyers Are Bringing the Money" which examined the clash between cash and finance assisted buyers.
The area with the highest number of cash buyers was in Miami where 64.9 percent of homes were bought with cash. Lender assisted purchase consisted of mostly less expensive homes while some cash payers bought very expensive luxury homes.
The second area to follow Miami was Tampa, FL where roughly 81 percent of homes were paid with cash.
Cleveland, OH was the third area where 54 percent of buyers paid in cash, while Detroit, MI showed that 53 percent of homes paid with cash which is a decline from 2011 when about 70 percent were paid in cash.
Other areas in which the cash payers dominated the housing marked with a reasonable percentage were Cincinnati, OH, Orlando, FL, Jacksonville, FL and Memphis, TN (tied), Chicago, IL, Milwaukee, WI, Tucson, AZ and Pittsburgh, PA.
Peoples Home Equity understands the trouble cash buyer/investors may cause to a first-time home buyer's bidding process. Sellers simply like cash buyers more because the bid is understood as more serious and the transfer of funds for payment is immediate. This is important since sellers are looking to leave their property fast. Peoples Home Equity believes first-time home buyers should prepare themselves entirely before searching proprety listings. First prospective buyers must get pre-approved for a mortgage from a lender. Once this is complete, buyers will know how much they may borrow. This act in many cases will filter one's property search. This way, finance assisted buying may approach a home seller with a serious bid with the backing of a lending institution and may persuade the buying to accept this offer before a cash buyer makes a bid.
To find out how much one may borrow for a real estate purchase, please visit the "How Much Can I Borrow" page on PeoplesHomeEquity.com.