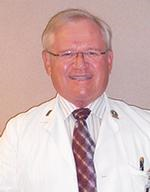 As a board-certified podiatrist, Dr. McDowell excels at treating ailments of the lower extremities, including neuropathy, pediatric foot problems, plantar fasciitis, and trauma.
Carmichael, CA (PRWEB) July 16, 2014
Over the course of more than 30 years, Dr. Brian McDowell has built an impressive career dedicated to the foot and ankle health of men, women, and children throughout California. As a board-certified podiatrist, he excels when it comes to treating ailments of the lower extremities, including neuropathy, pediatric foot problems, plantar fasciitis, and trauma. Dr. McDowell also takes great pride in staying ahead of medical trends; he was the first podiatrist in the United States to provide the popular PinPointe FootLaser treatment. Now, he has continued his commitment to technology and excellence by releasing a brand new website that, through its design and informative content, will prove to be an important resource for residents of the Sacramento area who are seeking foot and ankle care.
Although Dr. McDowell and his staff are always available to help and answer questions, he wanted to make sure his podiatry group's website would serve as an additional tool to allow patients to educate themselves. All types of medical conditions—whether or not they're related to podiatry—can be confusing. When it comes to a person's health, Dr. McDowell realizes each patient wants to know as much as possible. To aid in this education, the new McDowell Podiatry Group website features a library of articles, a helpful blog, and plenty of answers to frequently asked questions. It also makes it very easy for anyone to contact the podiatry office to schedule an appointment.
With the professional guidance of Foster Web Marketing, one of the country's premier professional web development and marketing companies, Dr. McDowell ensured that his new site was filled with helpful information about conditions he treats and services he offers, including:
•Neuropathy
•Reconstructive surgery
•Same day service for traumatic injuries
•Orthotics/Biomechanics
•Heel pain
•Sports injuries
•Degenerative arthritis
•Fungal nails
Dr. McDowell hopes that patients in Sacramento and nearby communities such as Carmichael, Fair Oaks, Citrus Heights, and Orangevale will find the new McDowell Podiatry Group website easy to use, filled with informative content, and perfectly designed. If you have any questions or would like to schedule an appointment, contact McDowell Podiatry Group via the new website's contact form or by calling directly at 916-961-3434.
About Foster Web Marketing:
Founded in 1998, Foster Web Marketing (FWM) offers attorneys, physicians, and other professionals across North America and overseas an effective online marketing approach that combines appealing and intuitive design with the latest search engine optimization, comprehensive marketing services, and content management strategies. FWM has proven that it is possible to build a "Made in the USA" business with excellent customer service in a very competitive market, all while helping its clients succeed through powerful websites and proven education-based marketing techniques using its proprietary "secret weapon," Dynamic Self-Syndication (DSSTM). To learn more, please visit http://www.FosterWebMarketing.com.