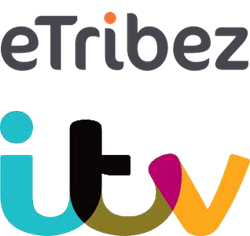 The eTribez Casting Platform™ is simplifying our casting process on a number of levels.
(PRWEB) July 14, 2014
ITV Studios UK, the UK's largest commercial production company with sales and distribution, consumer products and production on a global scale, are now working with eTribez to manage the casting processes for various shows they are producing, such as The Chase UK, The Amazing Greys, Jo Frost Family Matters, and Surprise Surprise. The decision to sign with eTribez was made as ITV Studios UK can benefit from the Master Database functionality of the eTribez Casting Platform™.
Martyn Suker, Head of Technology and Innovation at ITV Studios UK, says, "We are pleased to be able to benefit from eTribez' experience working with other TV shows in the USA and Europe, and the eTribez Casting Platform™ is simplifying our casting process on a number of levels. Not only are we able to receive and efficiently filter an enormous amount of candidates in a relatively short time, but we are also able to protect the data of all candidates across our UK shows and programs."
ITV Studios UK began the casting process for their hit show, The Chase UK, in December 2013, and they have already experienced some favorable results and are now extending the use of eTribez Casting Platform™ to cast shows from their other production companies, such as 12 Yard, Potato and Shiver.
"We are very excited about our partnership with ITV Studios UK," says Eli Abayan, CEO of eTribez. "The United Kingdom is a key market for us, which is why we opened a local office in London. We are pleased to offer our TV Production Management technology, particularly our Casting Platform™, to ITV Studios UK for selecting the candidates on a variety of their popular shows, and we look forward to continued partnership with them in the future."
About ITV Studios:
ITV Studios makes, distributes and sells over 40,000 hours of high quality television around the globe. ITV Studios are known for making great entertainment, factual and lifestyle shows, as well as top quality drama, quiz shows, talk shows and reality television. For more information about ITV Studios, please contact info(at)itvstudios(dot)com or call +44 20 7491 1441.
About eTribez:
eTribez is the leader of digital Audience Engagement and TV Production Management technology empowering broadcast networks and production companies with the ability to streamline production, generate new revenue streams, and strengthen viewer loyalty. eTribez' cutting-edge technology provides market players a comprehensive suite of solutions to operate the most successful and efficient production processes in the entertainment industry. For more information about eTribez, please contact info(at)etribez(dot)com or call: +1-888-414-3695.