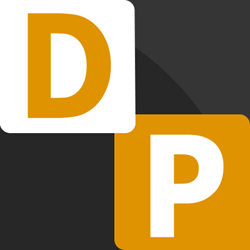 "DynaPoint brings slide reuse, within PowerPoint presentations, to an entirely new level. The time savings afforded by DynaPoint are significant and its extremely low price makes it available to all users" – Patrick Speer President/CTO, developersDen Inc.
Castle Rock, CO (PRWEB) July 15, 2014
developersDen, Inc. (http://www.developersden.com) proudly announces the release of DynaPoint, a productivity add-in for Microsoft PowerPoint. DynaPoint extends the built-in slide reuse capabilities of PowerPoint, allowing users to "browse" their file systems, network shares, and even FTP sites for existing slides within a presentation, without opening the presentation. The built-in browser is simple to navigate and use. Selected slides may be added to a new or existing presentation as either embedded static slides or as dynamic linked slides which are automatically updated to remain in sync with the original slide. DynaPoint eliminates the need for SharePoint slide libraries and simplifies slide selection beyond the functionality provided by PowerPoint alone.
DynaPoint is now available at an Introductory Price and interested parties may download a fully-functional evaluation copy from the DynaPoint Design website (http://www.dynapointdesign.com).