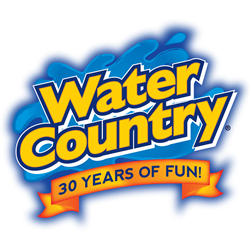 "We really value our Season Pass Holders and we think our 2014 Partners make our Perks Program even richer!" Cristine Trayner, Marketing Manager
Portsmouth, NH (PRWEB) July 15, 2014
With the New England winter far behind Water Country is excited to make a splash in the 2014 season. With something for everyone Water Country continues to offer clean family fun to everyone who walks through the gates.
Everyone knows best ticket isn't even a ticket at all…it's a Season Pass! This year is no different than others. Starting at $65.99 Water Country offers an array of perks to our Season Pass Holders. 2014 is an exciting year for us and our Season Pass Holders and the Perks program expands to include offers from local restaurants, theater, winter sports and more.
Water Country is excited to announce Valvoline ® Instant Oil Change as a new partner. Offering a fabulous 15% off any service, they are committed to delivering you only those services necessary for the safety and performance of your vehicle. Valvoline Instant Oil Change offers a full array of preventive services to help keep your car running at peak performance. Schedule an appointment today and don't forget your 2014 Water Country Season Pass. Visit http://www.vioc.com for a full list of locations and services.
For patrons of the arts or anyone interested in an exciting, expectation defying experience Blue Man Group Boston is a show definitely worth seeing and now more affordable than ever. Check out their website and save 30% on tickets June-October http://www.blueman.com. Don't forget to reference the coupon code that can be found on the Water Country Season Pass Perks page.
It certainly pays to be a Water Country Season Pass Holder and these are just a few of the spectacular benefits that Season Pass holders are entitled to. Nashoba Valley, Cemita Shack, Street 360, Palace Theater in Manchester NH and Texas Roadhouse also offer some incredible perks. Scan the QR code on your 2014 pass for a full list of member benefits.
Water Country is open daily now through September 1st. Gates open at 10:30AM, admission is $38.99; senior (ages 55+) and guests under 48" are $26.99. For Group Sales call 603.427.1112 ext 2225. Visit http://www.watercountry.com for hours and a full operating calendar.
Water Country, a Palace Entertainment owned and operated park; is located in Portsmouth, NH (just 3 miles south of the Portsmouth Traffic Circle). With over 26 acres there's something for everyone. For hours and prices, visit http://www.watercountry.com.
Be sure to check out our nearby sister-parks, Story Land in Glen, NH and Lake Compounce in Bristol, CT. Admission discounts available to Water Country Season Pass holders.