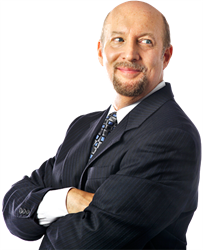 Queens, NY (PRWEB) July 14, 2014
Bankruptcy is a way for individuals to drastically reduce and pay off their debts. But it is also a form of financial relief for businesses. Bruce Feinstein, Esq. has practiced bankruptcy law and represented clients in Queens, NY for over 15 years, and he is honing in on small- and mid-sized businesses to offer help and financial relief. Many troubled businesses are looking to Chapter 11 plans to help them, such as the famous Crumbs Bake Shop, Inc., according to a July 11, 2014 article by the Wall Street Journal. Mr. Feinstein is sharing information about the Chapter 11 reorganization plan so that business owners can learn more about the process and the ways they can get the assistance they need.
Chapter 11 is a form of reorganization primarily utilized by businesses. It is also commonly called "corporate bankruptcy" or "reorganization bankruptcy." This plan helps corporations and individuals restructure their finances in a beneficial way. One benefit to Chapter 11 bankruptcy is that it does not have a debt limit like a Chapter 13 plan. So if a business is facing insurmountable debt, it may be able to file for protection under Chapter 11.
Another benefit to Chapter 11 is that an "automatic stay" is set in place the moment the bankruptcy process begins. This means that the business is protected from creditors attempting to collect money, as well as litigation, for as long as the automatic stay is imposed. "The automatic stay is a great form of protection for a businesses, since it allows the owner to focus on the bankruptcy process and not get bogged own with creditor calls and other legal action," says Mr. Feinstein.
During the Chapter 11 process, the debtor can operate as a "debtor in possession," which means that they act as a trustee of the business and remain in control of its everyday operations. The debtor can work towards making the business profitable again while undergoing financial reorganization and paying off the debt. Reorganization may include taking on loans from new lenders or canceling unfavorable contracts, and the entire process can take anywhere from a few months to several years depending on its complexity.
One of the most important elements of the Chapter 11 filing is the reorganization plan. When a business first files for bankruptcy, it often operates as a debtor in possession until the plan is created and presented to the court. The plan then needs to be reviewed and approved before it can take effect. "It is important to include the right information in a reorganization plan so that your bankruptcy case can move smoothly," says Mr. Feinstein. "Properly identifying your debts and having concrete plans on how to repay them is essential, and it helps the court decide which debts are paid in full and which are partial repayments."
A Chapter 11 reorganization plan should identify and explain each of the business's debts, including how much and to whom it is owed. The plan also needs to determine which debts will be repaid in full, and which ones will be partially repaid. The business must explain how all of the debts will be paid ,which can include future profits and selling assets. Since the business is allowed to function during the Chapter 11 bankruptcy process, the plan explains how the business will operate while putting the reorganization plan into place.
Once the plan is submitted to the court, the judge needs to approve it, along with all the creditors that will receive partial repayment of the debts they are owed. These creditors are called the "impaired class" of creditors. There are some exceptions to these rules depending on the Chapter 11 case, so it is often best to work with an experienced bankruptcy attorney in Queens, NY to create and submit the best reorganization plan.
Mr. Feinstein also points out that creditors and debtors who violate the reorganization plan are subject to repercussions. "Once in effect, the plan is legally binding, which is beneficial for the business and protects them from creditors," he says.
Chapter 11 bankruptcy reorganization plans are an effective way for businesses to pay off their debts in a manageable way. It helps reduce debt payments if needed, and helps businesses keep running while they work towards getting out of debt. A bankruptcy lawyer in New York can help draft reorganization plans and make sure they are implemented properly.
The Law Offices of Bruce Feinstein, Esq. has nearly two decades of experience in bankruptcy law, helping clients and families resolve their issues and move forward with their lives. Visit bfeinsteinesq.com for more information or call (718) 514-9770 to reach the New York office.
###