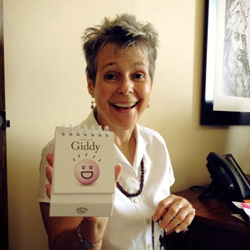 Sharon will use her tremendous project management and customer service skills in her new position.
Fort Worth, Texas (PRWEB) July 15, 2014
Teneo Linguistics Company and its team appointed Sharon West as the company's first Manager of Delivery. West, who has has worked with TLC for six years as a project manager, will use her tremendous project management and customer service skills in this new position.
Traditionally, project managers handle all stages of the translation process, which typically includes issuing quotes, negotiating deadlines and project particulars, communicating with both translators and customers during the project, managing the final quality assurance process, as well as final delivery.
By re-shifting the workflow to put delivery in the hands of a dedicated manager, TLC is creating an extra step during which it can further strengthen its already detailed quality assurance process.
The Manager of Delivery will touch most of TLC's projects, double-check that all steps of the project were completed according to customer satisfaction and ahead of the required deadline. West will then make delivery using the agreed upon channels (email, secure FTP, our customer portal, etc.) and confirm receipt with the customer. The Manager of Delivery will also be responsible for following up with customers and/or answering any questions they might have regarding the either the returned translation or the billing process.
TLC's quality processes are ISO certified and adhere to a culture of utmost quality. Customer satisfaction is on the company's mind and in heart each day. TLC's commitment to continuous improvement also means that the company continually evaluates its processes and workflows, making any adjustments that will benefit its customers. TLC hopes this latest change fully reflects this philosophy.
Teneo Linguistics Company, LLC, is a full service foreign language translation agency based in Fort Worth, Texas. TLC is currently offering its services in over 100 languages and specializes in error-free, technically accurate and well-written translations for the life sciences and manufacturing industries.
Manager of Delivery Sharon West can be reached at 817.441.9974 x. 112 or at sharon(at)tlctranslation(dot)com