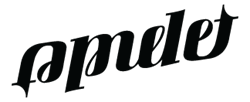 Los Angeles, CA (PRWEB) July 14, 2014
Moët & Chandon, the champagne of success and glamour since 1743, debuts their first-ever global spot created for Nectar Impérial Rosé, the historical rosé champagne leader in the U.S. market.
Omelet (omeletla.com), an LA-based branding, marketing and entertainment company, produced the spot that was directed by acclaimed director Samuel Bayer and features an original track by Squeak E. Clean. It will appear today as paid digital media.
"We're always looking to up the ante and produce great creative that's not only beautiful but pushes the boundaries on bold ideas," said Sarah Anderson, Omelet's Chief Creative Officer. "We always take a strategic, audience-first approach with our work and Moët gave us the perfect opportunity to show off those skills."
The piece is debuting as both a 30-second and 15-second video expressing Moët's view that success is not so much what you achieve, but the way in which you achieve it. With a nod to the brand's French heritage – the first images are from the Moët Maison in Epernay, France, in the heart of the Champagne region. Blended with an urban vibe and original hip hop track, the spot, which can now be seen on youtube.com/moet, perfectly epitomizes the idea that "success is a matter of style" and showcases Bayer's signature style, which can be seen in music videos like Nirvana's "Smells Like Teen Spirit" and Justin Timberlake's "What Goes Around…Comes Around."
"We're proud to release the first digital spot for Moët Nectar Impérial Rosé," said Thomas Bouleuc, Vice President of Moët & Chandon U.S. "Our aim was to produce an inspiring piece, which expresses the value we place in authenticity and the respect we pay to our heritage, and which showcases the lifestyle and the rich indulgence of champagne itself."
Moët Nectar Impérial Rosé has been the champagne of choice for rosé lovers since its introduction in 2004. With its refined and sophisticated richness, the wine distinguishes itself by its extravagant fruitiness, its density on the palate, and a crisp finish that surprises and delights.
About Omelet:
Omelet is a Los Angeles-based branding, marketing and entertainment company that uses its audience-first strategic approach to create renowned integrated campaigns for some of the world's largest brands including AT&T, Coca-Cola, Microsoft, Moët & Chandon and Whole Foods Market. The company also has divisions including Omelet Studio, Omelet To Go, and Omelet Brands to create original brand programming, live interactive experiences and original owned consumer products and services.
About Moët & Chandon:
Moët & Chandon has been the champagne of success and glamour since 1743. Renowned for its achievements, firsts, and legendary pioneering spirit, Moët & Chandon is the maison that introduced champagne to the world. Synonymous with the most venerable of traditions and the most modern of pleasures, Moët & Chandon has celebrated life's most triumphant moments with grandeur and generosity for over 270 years.
Moët & Chandon shares the magic of champagne with the world, offering a range of unique wines for every occasion, mood and palate. From the iconic Moët Impérial to the Grand Vintage Collection, the extroverted Moët Rosé Impérial to the innovative Moët Ice Impérial, each champagne dazzles and delights with bright fruitiness, an enticing palate and an elegant maturity.
For further information, please visit http://www.moet.com, Youtube.com/moet or on Twitter at @MoetNectarRose.
About Samuel Bayer:
Visual Artist, Director, and Cinematographer Samuel Bayer has built a career on translating his vision into meaningful imagery. Shortly after graduating from the School of Visual Arts, Bayer directed Nirvana's "Smells Like Teen Spirit" music video that former MTV executive Amy Finnerty claimed changed the face of MTV by creating a "whole new generation of viewers to sell to." The video is still regarded as one of the best and most influential videos of all time. Bayer is also known for his commercial work including Nike's "If You Let Me Play" and Chrysler's Emmy award-winning spot "Born of Fire." Over the course of his career, Bayer has received a variety of awards and accolades including an Emmy, a Cannes Gold Lion, multiple Clio's, and multiple MTV awards. His work is included in the permanent collection of the Museum of Modern Art.
Contact:
Devin Desjarlais
Omelet PR Manager
devin(dot)desjarlais(at)omeletla(dot)com
424-672-8606
Paige Pedersen
Moët & Chandon
Paige(dot)Pedersen(at)mhusa(dot)com
212-251-8405