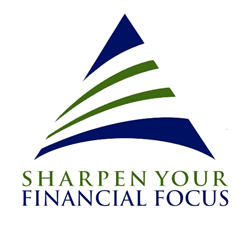 No one should be victimized by financial abuse, particularly the military.
Washington, DC (PRWEB) July 14, 2014
July 16, 2014, is Military Consumer Protection Day, the day set aside to bring attention to the fact that Americans should be conscious of protecting those who defend our country. The National Foundation for Credit Counseling is proud to do their part to protect servicemembers from financial abuse every day of the year.
"No one should be victimized by financial abuse, particularly the military," said Gail Cunningham, spokesperson for the National Foundation for Credit Counseling® (NFCC). "One way to avoid financial abuse is through financial education, as an educated consumer is always a better consumer, one more equipped to identify fraud or deception and make wise financial decisions."
The NFCC offers servicemembers an opportunity to protect themselves by gaining a deeper understanding of personal finance through the Sharpen Your Financial Focus™ program. The program's dedicated military component includes Hands on Banking for Military materials which are designed to address the unique financial literacy challenges facing military members, veterans and their families. The program, sponsored by Wells Fargo, presents 10 individual lesson topics ranging from the basics of banking to planning for retirement, thus is appropriate for servicemembers at any stage of their career.
Additionally, servicemen and women can further polish their financial skills through the Sharpen Your Financial Focus program which also offers a one-on-one financial review, a "deep dive" group workshop on a topic of choice, and the MyMoneyCheckUp® online financial self-assessment tool.
A recent NFCC survey of active duty military personnel revealed the following statistics which, when taken together, underscore the servicemember's vulnerability to potential financial abuse:

77 percent of respondents have financial worries;
55 percent feel not at all or only somewhat prepared to meet a financial emergency, and
60 percent say they had to look outside of traditional institutions and utilized alternative, non-traditional lenders to meet their financial needs.
"Stressful situations can result in poor choices, with decisions often made out of desperation," continued Cunningham. "To avoid this, servicemembers should take advantage of the opportunity to improve their financial skills, thus putting themselves in a better position to face any unplanned financial circumstance that comes their way."
The NFCC member agencies are proud to protect military personnel from abusive practices, or help them resolve an existing issue. To find out more about the Sharpen Your Financial Focus program, visit http://www.SharpenToday.org, or to be automatically connected to the closest NFCC member agency, dial (855) 374-2773.
-30-
The National Foundation for Credit Counseling (NFCC), founded in 1951, is the nation's largest and longest serving national nonprofit financial counseling organization. The NFCC's mission is to promote the national agenda for financially responsible behavior, and build capacity for its members to deliver the highest-quality financial education and counseling services. NFCC Members annually help millions of consumers through more than 600 community-based offices nationwide. For free and affordable confidential advice through a reputable NFCC Member, call (800) 388-2227, (en Español (800) 682-9832) or visit http://www.nfcc.org. Visit us on Facebook: http://www.facebook.com/NFCCDebtAdvice, on Twitter: twitter.com/NFCCDebtAdvice, on YouTube: http://www.YouTube.com/NFCC09 and our blog: http://financialeducation.nfcc.org/.