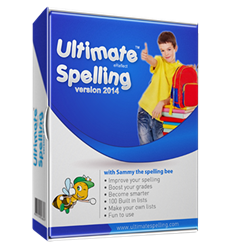 Misspelled words cause readers to question the author's basic knowledge of the English language.
New York City, NY (PRWEB) July 19, 2014
If a person meant to type "lone" but instead typed "love," this mistake is called an "atomic typo." This sort of typing error results in a word which, although it uses proper spelling and is a valid different word, is inappropriately used in the given context. Other frequent atomic typos result from typing "accept" instead of "except" (and vice versa), "form" instead of "from," or "Colombia" instead of "Columbia." These and other typing errors are the focus of the latest article by Dan Bloom on eReflect's blog dedicated to improving spelling, in typed and other written communication.
What's so insidious about atomic typos, notes Bloom, is that since the typo doesn't make the word nonsense, a spellchecker will rarely flag it as a typo or grammatical error. Because of this, its chances of going unnoticed increase dramatically.
Bloom explains in this latest Ultimate Spelling blog post that the characterization "atomic typo" people use when referring to this particular type of typographical error comes from the fact that this sort of mistake is so miniscule and subtle that more often than not it completely escapes the typist's attention.
These one-letter typographical errors can ruin whole sentences and embarrass even high-status journalists and authors — as history has shown over and over in print and published media. Atomic typos are an example of how the human brain is still better than computers and other machines when it comes to the intelligence and intuitiveness required to spot these tiny faults. "Piece" and "peace" have entirely different meanings, yet their phonological and morphological similarities make it impossible for spellcheckers to notice and flag the atomic typo.
However, even an atomic typo, such as writing about "course" hair instead of "coarse" hair is something that can be forgiven occasionally. As eReflect emphasizes, while these errors cause readers to poke fun at the writer for overlooking the mistake, they will be much less forgiving when it comes to a misspelled word, such as typing "accidently" when intending to write "accidentally." Misspelled words cause readers to question the author's basic knowledge of the English language.
Until spellcheckers become more intuitive and can recognize atomic typos based on context, people need to rely on their own brains to detect such sneaky typos. The trick is to proofread the content backwards and read it out loud at the same time. This will help eliminate any atomic typos by forcing the brain to focus on each word, rather than a phrase where the incorrect word might be automatically skipped over. Making spelling mistakes is human, but it's possible to completely eradicate from the final written product, eReflect asserts, using these and other editing techniques. eReflect recommends that people use a word editor with a built-in spell check service to catch any obvious typos, and that they then do diligent proofreading to ensure a flawless result.
***********
For more information about how Ultimate Spelling software can improve spelling performance for you and your family, please visit the official website at http://www.ultimatespelling.com.
About Ultimate Spelling™
Ultimate Spelling provides a modern and easy to use spelling software that has been designed with one goal in mind – making children want to learn.
It is a fast and easy way to master even the most complicated spelling without the need to write long lists or complete boring tests.
In fact, Ultimate Spelling provides more than just spelling help. It is a complete educational resource that boosts all level of a child's literacy.
Containing a personal computer tutor, Ultimate Spelling is the most realistic step-by-step guide to flawless spelling ability.