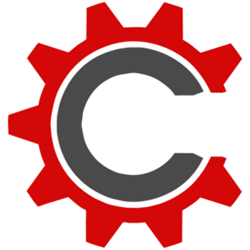 No other camp can bring these technologies together as effectively and conveniently. It's why Coder Camps have been so successful.
Houston, TX (PRWEB) July 15, 2014
For people who want to learn programming at a coding boot camp, but cannot afford to travel across the country to stay in an expensive city for 9 weeks, a solution has arrived from Coder Camps that may work for you. Coder Camps' extremely popular and successful coding boot camp is accepting applications to their new Virtual Classes as of today. Currently, 100% of their graduates have been hired within 90 days, and now they are hoping to bring even more people into the programming world by virtualizing the camp without degrading its quality.
Every session (or troop as they are called) will go through the same prodigious and acclaimed curriculum that the in-person troops will, but they will be able to remain home using cutting edge video chat and screen sharing technologies. Combining this with the latest online collaboration tools means that the experience for online users is equivalent to those that come to camp in person.
"There is nothing like Coder Camps in the world, and we are dedicated to keeping the same standard of excellence for our online students as we provide to our in-person immersive students. That's why my team has worked so hard to create an amazing online experience that will live up to our outstanding reputation." - David Graham, Coder Camps Founder
Like the other classes at Coder Camps, the curriculum is based on a combination of JavaScript and Microsoft's .Net Framework, which gives students a full stack of technologies to work with. Coder Camps is the only camp available today that offers a comprehensive JavaScript/UI program that integrates with the enterprise leading Microsoft .NET Framework. That combination is one of the reasons that their students are getting hired so quickly all across the country.
Online classes will run Monday through Friday, from 9:00 a.m. to 5:00 p.m. Central Standard Time, though students will put in time on their own as well. Students will get multiple breaks during the day and a long lunch in the middle. The course load is exactly the same as the in-person immersive, and students will be spending anywhere from 800 - 1000 hours learning to code while camp is in session.
Those interested in taking the online version of the course should go to the Coder Camps Application page. Space in the online courses is limited.