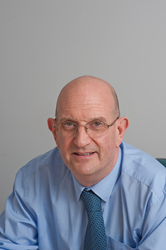 I can report that excellent progress is being made and we are currently on schedule.
(PRWEB UK) 15 July 2014
As an external liaison member of the recently created ISO Project Committee (PC) 283 Working Group 1 (WG1), Steve Williams, one of LRQA's leading technical experts, has been participating in many of the task group meetings focused on the development of an ISO standard (to be known as ISO 45001) built upon OHSAS 18001 - the internationally-recognised and adopted British Standard for Occupational Health and Safety.
"Whilst we are not in a position to formally announce where we are in the development process, I can report that excellent progress is being made and we are currently on schedule," said Williams, who represents the interests of the Independent International Organisation for Certification (IIOC) on ISO/PC 283.
ISO 45001 will incorporate Annex SL – the common text and structure for all new and revised ISO standards. One of the main areas of focus in developing ISO 45001 is to ensure that occupational health and safety risks can be successfully managed by organisations worldwide. "Creating a safe work environment is critical to the success of any business, and is one of the best ways to attract/retain staff and maximize productivity. The future ISO standard will provide businesses around the world with a strong foundation to achieve long-term success," says Charles Corrie, Secretary of the ISO/PC 283 committee developing the standard.
There is no date for final publication as yet, and the process of development will firstly see the issuance of the Committee Draft (CD) which will be followed by a ballot by national bodies. "These comments will be reviewed and we will then either move to CD2 or the publication of the Draft International Standard (DIS), which again will be followed by a public balloting period for comments to be incorporated," explained Williams.
END
Further information about the ISO Standard Revisions - to include blogs and round table discussions - will appear on http://www.lrqa.com/isostandardsupdate. Alternatively, please email enquiries(at)lrqa(dot)com.
Notes to editors
LRQA is a leading independent provider of assessment services including certification, validation, verification and training.
LRQA is a division of Lloyd's Register, a global engineering, technical and business services organisation wholly owned by the Lloyd's Register Foundation, a UK charity dedicated to research and education in science and engineering. Founded in 1760 as a marine classification society, Lloyd's Register now operates across many industry sectors, with over 9,000 employees in the Group across 78 countries.
Lloyd's Register has a long-standing reputation for integrity, impartiality and technical excellence. Our compliance, risk and technical consultancy services give clients confidence that their assets and businesses are safe, sustainable and dependable. Through our global technology centres and research network, Lloyd's Register is at the forefront of understanding the application of new science and technology to future-proof our clients' businesses.