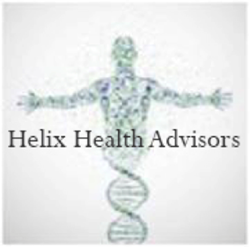 Boston, MA (PRWEB) July 14, 2014
Dr. Carol Isaacson Barash is leading a provocative panel in discussing "Cluster Innovations in Personalized Medicine" at the CONVERGE: Innovation Meets Health Care conference on July 15, 2014. Dr. Barash and fellow panelists will discuss the confluence of innovations that are converging to advance the pace of personalized medicine.
Challenges remain. Opportunities abound. The panel of implementers and investors will address the dynamic ecosystem and what approaches are likely to expedite discovery, translation and, ultimately – clinical adoption.
Carol Isaacson Barash is the Founder & Principal of Helix Health Advisors, a consultancy specializing in integrating transformative genomic technologies to point-of-care delivery. She also works with One Million Solutions in Health, a non-for-profit whose goals are to facilitate global collaboration and sharing of solutions to improve health care, accelerate life sciences research and share patient and consumer-focused ideas and solutions.
"Now that the human genome has been mapped, the world is poised to take a quantum leap forward in improving health care diagnosis and treatment for everyone. Carol's expertise in this area will add significantly to the rapid adoption and implementation of many of these new technologies. We are excited to be working with her, and seeing her sharing her knowledge at the CONVERGE conference," said Dawn Van Dam, President of One Million Solutions in Health (http://www.onemillionsolutionsinhealth.org).
Carol has 25 years of experience in genetics/genomics technologies, bioethics and their applications to clinical care. An internationally-recognized expert in personalized medicine and consumer genomics, Dr. Barash is Editor-in-Chief of the Journal of Applied & Translational Genomics, Elsevier; an Adjunct Professor of Personalized Medicine at Regis College, Graduate Program of Regulatory Affairs & Clinical Research Management; a member of Veritas Institutional Review Board; UNESCO's Bioethics Beyond Borders and UNESCO's Global Ethics Observatory. She has also authored ''Just Genes: The Ethics of Genetic Technologies", written several book chapters, and published 40 journal articles.
"As someone who has participated in some of the phenomenal, transformative changes occurring in genomic technologies, I look forward to collaborating with my fellow panelists to identify the next frontiers in this fast-changing area as we move advances into clinical practice," said Dr. Barash.
For further information, please contact:
Email: cibarash(at)helixhealthadvisors(dot)com
Twitter: @cisaacsonbarash
Facebook: https://www.facebook.com/HelixHealthAdvisors
Google+: https://plus.google.com/110094003502358177803/posts