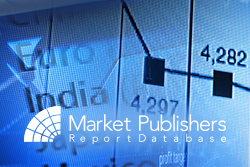 London, UK (PRWEB) July 14, 2014
Europe's market for cardiac surgery devices is projected to grow to over USD 3.4 billion by 2020, with the transcatheter heart valve devices sector (composed of the transcatheter heart valve implantation (THVI) and transcatheter mitral valve repair (TMVR) segments) fuelling this growth. The devices for transcatheter aortic valve implantation (TAVI) are сurrently the only THVI product on the market. However, transcatheter mitral valve implantation (TMVI) devices are under development and are anticipated to get CE approval by end-2020.
With an ageing population and rising prevalence of obesity, the number of patients suffering from heart failure in Europe will likely keep on growing. Mitral regurgitation (MR) affects millions of people all over the world and it is the second most common heart valve disease in Europe. Due to its minimal invasiveness, TMVR is a more attractive treatment option to patients suffering from MR compared to open surgery. The market is projected to grow to over 12% in 2020. Abbott with their MitraClip™ (the first TMVR device in the world) and Cardiac Dimensions are currently the only players in this market space. The market for THVI devices (consisting of the transcathether mitral valve implantation (TMVI) and transcatheter aortic valve implantation (TAVI)) is expected to post 10% growth through to 2020. As of 2013, only TAVI products received approval in Europe. Edwards Lifesciences with their novel product SAPIEN 3®, Boston Scientific with their Lotus™ Valve System, Medtronic, JenaValve, St. Jude Medical, Direct Flow Medical and Sorin are dominating the TAVI market.
Recent advancements in the treatment of aortic heart valve diseases have been instigating profound interest amid the global cardiac community. Biological valves (or tissue valves) belong within newer and less invasive treatment options for aortic heart valve conditions compared to the conventional open surgery.
Comprehensive study "European Market for Cardiac Surgery Devices 2014" worked out by iData Research is now available at MarketPublishers.com.
Report Details:
Title: European Market for Cardiac Surgery Devices 2014
Published: May, 2014
Pages: 464
Price: US$ 10,995.00
http://marketpublishers.com/report/medical_devices/surgical_equipment/european-market-4-cardiac-surgery-devices-2014.html
The research report presents a comprehensive analysis of the actual state of the cardiac surgery devices market across Europe with a focus on such counties as France, Germany, the U.K., Italy, Benelux (Belgium, Netherlands and Luxemburg), Spain, Finland, Denmark, Sweden and Norway.
The study discloses insightful information on the number of variosu procedures, sales volume (in units), selling prices, granular market segmentation, market value, and forecasts to 2020. It reviews the major opportunities and potential hazards in the marketplace, identifies the prevailing trends and technologies that are likely to affect each market segment's future, and offers an unprejudiced critical evaluation of market restraints and drivers. Additionally, a detailed competitive landscape review alongside a discussion of the top plays' success strategies in various markets and segments can be found in the research report.
Markets covered include: mechanical heart valve, tissue heart valve, annuloplasty repair, TMVR, THVI, on-pump coronary artery bypass grafting (CABG), off-pump CABG, endoscopic vessel harvesting (EVH), patent foramen ovale (PFO), cardiac ablation, transmyocardial revascularisation (TMR), ventricular assist device (VAD), intra-aortic balloon pump (IABP), artificial heart, atrial sept defect (ASD), anastomosis assist and ventricular septal defect (VSD) device markets.
Report Scope:

In-depth review of the European cardiac surgery devices marketplace.
Granular analysis of the competitive scenario and major market players.
Identification of strategic opportunities.
Detailed overview and examination of key market segments.
Exhaustive analysis of major trends in the market by segment.
Insightful overview of the factors limiting and driving the growth in the sector.
Latest mergers and acquisitions news.
Customer feedback and market monitoring.
More in-demand market research reports by the publisher can be found at iData Research page.