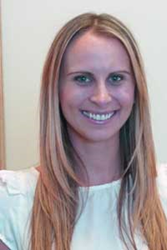 Not everyone gets a second chance. It's great to be in a program like this with other nurses.
Delray Beach, Florida (PRWEB) July 18, 2014
Nurse Jackie is a highly popular, dark, satirical comedy-drama about a nurse with a drug problem airing on Showtime. She is described as "juggling the frenzied grind of an urban hospital and an equally challenging personal life," noting that the character has "an occasional weakness for Vicodin, Adderall, Percocet, Xanax, and OxyContin to get her through the days." While viewers may find humor in the series, they won't be chuckling if the nurse treating them turned out to be a "Nurse Jackie." And the chances are growing that she could be.
Addiction to prescription drugs is a very real, sobering issue for many nurses who continue to care for the ill while hiding their addictions. But most states, including Florida, see the value in helping to rehabilitate nurses, not toss them from a profession that is in dire need of their services. And one program in Delray Beach, FL, Wayside House, is helping some of these nurses get sober and return to nursing.
The American Nurses Association estimates that approximately 10 percent of nurses are dependent on drugs or alcohol or both, making the incidence of drug abuse and addiction among nurses consistent with that of the U.S. population. But, with nurses, the implications of the drug abuse have enormous implications beyond themselves – to patients, medical facilities and their profession in general. With nearly three million RNs employed in the U.S., that means almost 300,000 RNs may be substance abusers; put another way, if you work with 10 nurses, one of them is likely to be struggling with addiction.
Addicted individuals feel tremendous shame and guilt, and fear of losing their reputations, jobs, family, and friends, say the experts. Drug addiction is even more devastating for healthcare practitioners: It is a breach of professional ethics, places patients at risk, and can affect the reputations of the facilities where they work. Nurses can be particularly hard on themselves and colleagues who may be addicted.
Their impairment also affects co-workers who often feel frustrated and helpless. Staff morale may deteriorate while the chemically impaired nurse becomes more impaired. As chemical dependency progresses, the potential for compromising patient care increases. Cognitive functioning, decision-making, reaction time, judgment and the ability to handle stress are increasingly affected.
But, within the profession, more is being done to rehabilitate nurses than to punish them. In many states, through close monitoring and participation in therapeutic programs, many nurses return to their jobs without tarnishing their reputations or their work records. While it's obvious that nurses have ready access to prescription drugs, other factors also lead to misuse - working a night shift or rotating shifts; critical care work, excessive overtime, injuries and pain, and knowledge of medications.
Most nurses who are taking prescription drugs divert them through their jobs - taking them from hospitals, doctors' offices and even from patients. The many signs of drug diversion by a nurse in the workplace include:

Arriving early, staying late, and coming to work on scheduled days off.
Excessive wasting of drugs.
Regularly signing out large quantities of controlled drugs.
Volunteering often to give medication to other nurses' patients.
Taking frequent bathroom breaks.
Patients reporting unrelieved pain despite adequate prescription of pain medication.
Discrepancies in the documentation of controlled substance administration.
Medications being signed out for patients who have been discharged or transferred or who are off the unit for procedures or tests.
Lydia (not her real name) is one such nurse. She was an emergency room nurse in Florida until she was caught diverting drugs in 2006. "I had moved out of state and hoped to move my children soon afterward. When that didn't happen, I became very depressed, but didn't seek out any help for that. I moved back to Florida, but my depression escalated and that's when I began using. I worked in the emergency department – drugs were at my disposal despite the computerized system; I got them not only from the hospital, but from patients as well," she said. She called hospitals "breeding grounds for addiction" but admitted, "We make the choice to cross that line. I chose to handle my depression that way knowing full well I'd get caught." She said she saw a great number of nurses – and doctors – with addictions. "It's not a matter of if, but when you get caught," she said.
One thing led to another and her secret was exposed. She was reported to a nursing supervisor who confirmed it with a urine test and she was fired. She was lucky, however, because Florida is one of several states with specialized programs to help nurses avoid disciplinary action and return to their profession. In Florida, when nurses are found diverting drugs or report themselves as many do, they can contract to complete a five-year stint in the Intervention Project for Nurses (IPN) at a location designated to offer the services. The addicted nurses must attend a weekly therapeutic session, check in regularly, and submit to random drug screenings.
IPN was established in 1983 through legislative action to ensure public health and safety through a program that provides close monitoring of nurses who are unsafe to practice due to impairment as a result of misuse or abuse of alcohol or drugs, or both, or due to a mental or physical condition which could affect the licensee's ability to practice with skill and safety.
Myrtle Green, director of operations for Florida's IPN program, said some 1,600 Florida nurses are currently in the program. Referrals, she said, come from employers, through the Board of Nursing or through self-reporting. The majority of reports come from employers, she said. While prescription medications are the drugs of choice for many nurses, some drug issues often found during random urine testing involve marijuana or other street drugs, she said.
According to Ms. Greene, while nurses can be required to be in the IPN program for up to five years, the standard contract is based on the nurse's diagnosis – the depth of the addiction, mental health issues, etc. In addition to attending group IPN sessions, nurses may be required to submit to random drug screens, attend a 12-step program, or therapy, or a nurse support group in their area. And, while some employers will hold jobs while an addicted employee is in treatment, many lose their jobs. When they return to nursing, they are restricted from access to narcotics for at least a year.
"We are an alternative program; nurses can get the help they need and return to their careers, if they follow through, said Ms. Greene. Sanctions are much stiffer if the nurse is reported to the Department of Health, rather than to IPN. If reported to the health department, a probable cause hearing is held and nurses can lose their licenses permanently or have them suspended.
Danielle Hecker, MSW, a therapist at Wayside House, an addiction recovery center for women in Delray Beach, FL, leads the IPN program there. Wayside House is one of many addiction centers designated to provide IPN services. She said the weekly sessions are individualized to meet the needs of each nurse, depending on the severity of the addiction and other issues that surface that led to the addiction. When nurses enter IPN, they may be required to refrain from nursing practice during the evaluation phase. Nurses are encouraged to focus on themselves and then they can begin rebuilding their careers – first doing case management or other non-patient work. The nurse may return to nursing practice with approval from treatment providers and IPN group facilitators. Then later they are encouraged to return to working with patients, said Ms. Hecker.
She said she currently sees nine nurses with addictions in the IPN program – some have been there a month, others three and four years. Ms. Hecker continues to see the nurses weekly for up to five years. She said IPN is a huge and much-needed program nationally and, that while a variety of local agencies are designated to provide it, "women like to come here because it's only women. I think that's crucial – many face grief and loss, violence and trauma specific to women. Many have become friends through this program; that's so important and that's what this program is all about." she said.
The IPN program is not a replacement for Alcoholics Anonymous or Narcotics Anonymous and the nurses attend those as well. Most live independently, some in halfway houses for a while.
Why is addiction such a problem within the nursing field? "Drugs and alcohol are everywhere and nurses have such easy access to narcotics in medical settings. We have to have a way to help our nurses and IPN is a wonderful program. The whole system is a great way to get them back into the system, advocating for themselves, and recognizing their importance," Ms. Hecker said.
Has Ms. Hecker seen successes? Many, she said, referring to one client who came in very depressed and angry. Ms. Hecker referred her to another therapist at Wayside House who saw that the woman was actually clinically depressed and used anger "to cope with the world." "She participated in the IPN group, came back for weekly therapy sessions, got through her trauma, saw the on-staff psychiatrist for weekly medication management to cope with her depression, reunited with her family out of state, got a job, and is completing her IPN group up north. "What a transformation," Ms. Hecker said.
As for Lydia, who is in the Wayside House IPN program, she said she has been sober since 2008. However, she went on to admit that she failed a drug test in 2012. After that, "I was given the choice of relinquishing my nursing license or starting another five-year contract with IPN. I decided to relinquish my license." She does, however, continue to attend the IPN program at Wayside House. "If I want to get my license back, it will be seen in my favor to be in the IPN program," she explained.
"I'm just glad Florida has an IPN – many states don't. Not everyone gets a second chance. The people in this line of work understand drug addiction is a disease. It's great to be in a program like this with other nurses."
She said she's pleased that she entered the IPN at Wayside House. "It saved my life."
Wayside House is an addiction recovery program for women, by women in Delray Beach, FL.
For more information about the IPN program, call 561.666.9157 or see our website at http://www.waysidehouse.net