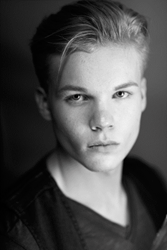 He also gave me the assurance that I was in the right place doing what I love.
Atlanta, GA (PRWEB) July 14, 2014
Matthew Alexander, Ricardo Hurtado, Halie Arreaga and Corey Atkins have all experienced God's calling to enter the entertainment industry. Walking in obedience to His call, they joined Actors, Models and Talent for Christ and recently attended the SHINE Summer 2014 Conference.
Over 650 AMTC-trained performers participated in the 63rd biannual SHINE Conference this past week, each showcasing their talent. Matthew, Ricardo and Halie were among the 37 first place VIP Choice Award winners within 31 categories.
Ricardo received 36 callbacks with some of the most prestigious names in entertainment. He is a triple threat, winning AMTC awards for Overall Male Teen Actor, Male Teen Lifestyle Model and Teen Singer. "Shine was an absolute amazing experience! It truly prepared me and showed me a lot about the entertainment industry. I am so blessed to have had the opportunity to go to AMTC," Ricardo said.
Matthew, a fifteen-year-old from North Carolina, won Overall Male Fashion Model. He speaks about the event, "SHINE was an unbelievable experience. I was so appreciative of the support system I had, and could not believe how much God revealed to me while going through the program. He also gave me the assurance that I was in the right place doing what I love," he said.
Halie won Overall Group Performance for her dance with Enom Clayton, and Overall Songwriter. This was her second time attending SHINE, after previously participating in the Summer of 2010.
Corey is from California. Feeling Christ lead him to entertainment, he attended SHINE and won the VIP Choice Award for Overall Male Mature Lifestyle Model. He speaks about the exciting AMTC event, "SHINE was absolutely amazing and more than I expected," he said, "I was thoroughly pleased and to be selected as Best Mature Male Model was overwhelming and icing on the cake!"
Several Summer SHINE 2014 participants are already planning production meetings and auditions. John Shea, a VIP with Frontier Booking International, says that Jared Shay has an audition for the new Broadway revival of King & I. The Craig Knutson family, which includes six children - four of whom are adopted, is already in contact with agents who are interested in the family as a whole. Craig speaks about God's presence at AMTC, "Words cannot really describe watching so many talented performers using their abilities that God has given them to 'make good bolder'. We also learned some valuable information about the industry from all of the seminars we were able to attend and the VIPs were top notch professionals," he said.
Carey Lewis, Chief Serving Officer for AMTC, says, "AMTC has become a shepherd of God's movement into media: the most influential mission field on earth. God is preparing an army of performers and it's AMTC's job is to find them and guide them up the mountains of arts and entertainment."
During the year, AMTC screens talented people who audition for the Bridge Program in several cities across the USA and Canada. To sign up and audition for Actors, Models and Talent for Christ and the international SHINE Conference, visit http://www.amtcworld.org.