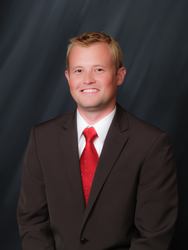 we need everyone's help to drive awareness of the shortages in the summer months
Springfield, IL (PRWEB) July 16, 2014
Most people think of donating food around the holiday time however in the summer months the kids are out of school and donating isn't in the forefront of peoples minds. Dr. Bryne Willey of the Springfield AlignLife clinic, a Chiropractic & Natural Health Care Center wants to heighten awareness of the need in the summer months. Dr. Bryne's clinic is hosting its first annual Thanksgiving in July food drive to collect non-perishable foods for Fifth Street Renaissance, a local not-for profit agency that offers services from homeless services to youth and family support services. To learn more about Fifth Street Renaissance, visit them at their website at http://www.fsr-sara.org. "We sat down with them last week and identified a dire need for non-perishable foods, we need everyone's help to drive awareness of the shortages in the summer months," says Dr. Bryne.
To accomplish two of Dr. Bryne's goals, feeding the needy and educating the community on natural health care, he has offered a free consultation, exam and x-ray to anyone who brings in two bags of non-perishable food items. Dr. Bryne and his staff have set a goal of 200 items, contributing to the other 24 clinics nationwide collecting in their own communities. To find out how you can contribute, call Dr. Bryne and his staff today at 217-787-7500, visit them on Facebook at https://www.facebook.com/AlignLifeSpringfieldIles, or stop by the office at 2025 W Iles Avenue (Suite A) in Springfield, Illinois.
ABOUT ALIGNLIFE
AlignLife is a chiropractic and natural health franchise founded in 2007 with the mission to provide the highest quality of natural healthcare services to communities around the nation. The integration of chiropractic with other natural health services has proven to save time and money while reducing the hassles of dealing with the complex American health care system. AlignLife is operated by founder and CEO, Dr. Joseph Esposito and President, Dr. Cristina Esposito. There are currently 25 AlignLife locations within six states around the nation and expansion plans are to have 50 locations by the end of 2014. For more information or to find a clinic near you go to http://AlignLife.com.