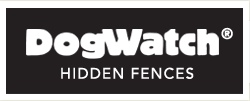 DogWatch is interested in connecting with small businesses, outdoor recreation retailers, and entrepreneurs that may benefit from this co-branding opportunity.
Natick, Massachusetts (PRWEB) July 15, 2014
Co-branding is a powerful tool for small businesses to grow by leveraging the customer base that they have already built. There are an increasing number of co-branding opportunities available to small business owners. DogWatch has dealer opportunities available in many markets that would make a great addition to an outdoor recreation retailer or other similar business. Boise, Idaho; Evansville, Indiana; Reno-Tahoe, Nevada & Little Rock, Arkansas are a just few of the places where we're looking. A complete list of available markets can be viewed at http://www.dogwatch.com/become-a-dealer/become-a-dealer-overview.
In an article posted by Entrepreneur Magazine, Jeff Elgin notes that the traditional methods of business expansion (e.g., selling more to the same customers, expanding geographically) are being supplanted by what he refers to as synergistic expansion. Elgin defines this as leveraging a business' existing infrastructure, customers and staff to support growth that, "though not directly related to the current business...has some synergies."
In a 2009 article Grow Your Business by Addition with Co-Branding, published by US Business Journal, Todd Beckman refers to this type of expansion as co-branding. Beckman goes on to say:
"The key to successful brand add-ons is compatibility in both concept and operations. If you currently have a business, adding a new brand with compatible products and services allows you to increase the revenue you are currently receiving from your existing customers even as you increase your customer base through the attraction of the new brand."
A successful example of co-branding can be found among outdoor recreational retailers. Two such companies, Backyard Playworld in Omaha, Nebraska & Adventures Outback in Austin, Texas actively promote & install DogWatch Hidden Fences in addition to marketing residential playgrounds, basketball hoops & trampolines.
Jon Simons of Backyard Playworld, who also does business as DogWatch of Omaha, reports that his play-set customers routinely inquire about and purchase DogWatch Fences. Conversely, pet-owners with a DogWatch Fence often come back to purchase recreation products.
Tim Carter, owner of Adventures Outback and DogWatch of Austin-San Antonio puts it this way: "I'm already in the customer's back yard for recreational installations, if a dog comes running out the door I've just found another DogWatch customer!" Simons and Carter maintain separate websites for their outdoor recreation and dog fence businesses. Both sites display prominent links to the other complimentary business.
DogWatch is interested in connecting with small businesses that may benefit from this co-branding opportunity. For more information on co-branding with DogWatch contact Dennis Manitsas at 800-793-3436 x 618 or dennis.manitsas(at)dogwatch(dot)com.