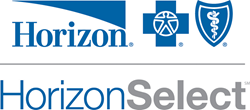 HorizonSelect, our private online marketplace, is proving that employers can save money while continuing to provide their employees with comprehensive benefits
Newark, NJ (PRWEB) July 14, 2014
Employers looking to lower their health care costs and provide their employees with more benefit options must understand how purchasing benefits is changing. Private exchanges, or private online marketplaces, are the future of employee benefits.
Horizon Blue Cross Blue Shield of New Jersey (Horizon BCBSNJ) is offering a free webinar, The Future of Employee Benefits: Controlling Costs while Offering More Options, to demonstrate how HorizonSelect, its private online marketplace, works to lower employer costs while increasing employee options. The webinar is scheduled for Tuesday, July 15 from 3:00 p.m. to 4:00 p.m.
"HorizonSelect, our private online marketplace, is proving that employers can save money while continuing to provide their employees with comprehensive benefits," said Tom Rubino, Director of Public Affairs for Horizon BCBSNJ. "This free webinar will give business leaders a look at the future of employee benefits."
The webinar will cover everything from new health care industry insights to how HorizonSelect can help companies stay competitive, better manage costs, and give employees the power to choose a plan that is right for their needs.
Employers can register here or contact HorizonSelect(at)HorizonBlue(dot)com for assistance with joining the webinar.
###
About Horizon Blue Cross Blue Shield of New Jersey
Horizon Blue Cross Blue Shield of New Jersey, the state's oldest and largest health insurer, is a tax-paying, not-for-profit health services corporation, providing a wide array of medical, dental, and prescription insurance products and services. Horizon BCBSNJ is an independent licensee of the Blue Cross and Blue Shield Association, serving 3.7 million members with headquarters in Newark and offices in Wall, Mt. Laurel, and West Trenton. Learn more at http://www.HorizonBlue.com.