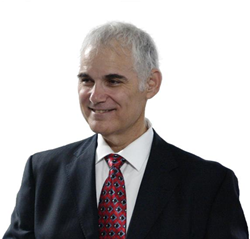 It is that drive to succeed and that passion for what he does that caused the Mecklenburg Times to recognize Bryan Alenky as a young entrepreneur.
Charlotte, NC (PRWEB) July 15, 2014
American IRA is always excited about their Self-Directed IRA client's success. Jim Hitt, CEO of American IRA says "I never tire of watching our clients succeed. His success at this young age proves that age has nothing to do with whether someone succeeds or not. Rather it is that drive to succeed and that passion for what he does that caused the Mecklenburg Times to recognize Bryan as a young entrepreneur."
In the Meclenburg Times Renovation Report "Three Painted Ladies Brighten NoDa Neighborhood", they speak about how Bryan spent $100,000 on the property and used it to develop 3 homes. Bryan is asking $350,000 for 2 of the homes and $285,000 for the other. These numbers might leave many a reader shaking their head thinking about how unlikely it is that Bryan will actually sell the homes for that price in this economy. Well, think again, the article goes on to say that the 2 larger $350,000 homes are complete and sold. The 3rd $285,000 home is still under construction and is already under contract.
One might wonder what Bryan knew or did that contributed to this success at the young age of 28 years old. The Mecklenburg Times describes the homes as "...bright beacons on the corner of Sweetbriar Street and The Plaza. Three pristine Craftsman-style homes painted in vibrant red and blue..." Bryan also installed many upgrades in the homes which undoubtedly wowed the buyers and allowed for a quick sale of these beautiful homes.
Congratulations Bryan Alenky!
About American IRA, LLC:
Click here to claim one of our 7 Self-Directed IRA guide(s).
American IRA is committed to providing every client with gold-level service, regardless of account size. Experience their expertise through their certified IRA services professionals. Enjoy the value with one low annual fee of $285 with unlimited assets and unlimited account values. American IRA clients love the benefit of no charge for "All Cash" accounts. The performance of the American IRA staff is unmatched, with quick and efficient processing within 48 hours.
American IRA services thousands of clients and has over $300 million in assets under administration.
American IRA was built by investors for investors, and brings their successful investment experience to the table, providing excellent educational material showing the public that their Self-Directed IRA account can invest in a variety of assets such as real estate, private lending, limited liability companies, precious metals and much more.
American IRA is conveniently located in Asheville, NC and Charlotte, NC, and serves clients nationwide.