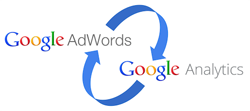 We are very excited about hosting this Google App event where individuals can learn how to fully utilize the functions within the Google Business Apps to grow their business and increase work flow efficiency
New York, NY (PRWEB) July 16, 2014
Make sure to mark your calendar for NetCom Learning's upcoming Google Event followed by Wine and Cheese Networking Reception on Thursday, July 24, 2014 from 5:00 to 7:00 PM. Entitled Create, Collaborate, Communicate the Google Event is open to anyone who wants to save money, increase productivity, and improve flexibility through the use of Google Apps. The event will be held at NetCom Learning 's New York City headquarters located at 20 W 33rd Street on the 4th floor. There is no cost to attend this event, but an RSVP is required as seating is limited.
"We are very excited about hosting this Google App event where individuals can learn how to fully utilize the functions within the Google Business Apps to grow their business and increase work flow efficiency," said Russell Sarder, CEO of NetCom Learning.
The agenda for the meeting includes an overview of Google Apps and its advantages. There will be a live demo of Google Apps which will be followed by a Question and Answer period. Any professional or business owner or manager will want to attend to learn more about how to promote productivity and collaboration within an organization.
Google Apps for Business is a Google service that offers business owners and employees a variety of customizable web applications including Gmail, Hangouts, Google Calendar, Drive, Docs, Slides, Groups, News, Sites, Play and Vault through an independent domain. The concept was created by Rajen Sheth, who also created Chromebooks.
Register today for the Google Event at http://mkt.netcomlearning.com/Google-Event.html.
About NetCom Learning
NetCom Learning is an innovative leader in IT, business and executive training to companies, individuals, and government agencies. Since its inception in 1998, NetCom Learning has trained over 71 percent of the Fortune 100, serviced over 50,000 business customers, and advanced the skills of more than 81,000 professionals through hands-on, expert-led training, with the organization maintaining an average instructor evaluation score of 8.6 out of 9. NetCom Learning was recognized by Microsoft Corporation as its Worldwide Training Partner of the Year and named thrice to Inc. Magazine's list of fastest growing private companies in America. The organization was also recently named to the 2012 Top 20 IT Training Companies by TrainingIndustry.com and was named "Company of the Year" by the American Business Awards.
Like us on Facebook: https://www.facebook.com/netcomlearning.
Follow us on LinkedIn: http://www.linkedin.com/company/netcom-learning.
The purpose of NetCom Learning is to promote the values of lifelong learning.