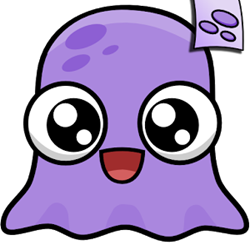 (PRWEB) July 16, 2014
The developers of Moy, Moy 2 and Moy Crazy Doctor recently published a 2-pager brochure elaborating on the fun features of the Moy series apps. Now enabled for Intel® Atom™ tablets for Android*, the Moy apps is accessible to an increasingly larger audience of young gamers.
The brochure describes the various clever features in the Moy series that mobile device users of all ages can now enjoy. The original Moy is a loveable, virtual alien pet that can dress in silly outfits, talk and play the piano. Moy 2 sings and grows plants in a virtual garden and Moy Crazy Doctor takes care of sick patients. The document notes that these apps teach children about responsibility and care, even including mini-games that encourage early skills development.
Ranking highly worldwide for the most downloads, Android* users can now join the millions of fans who treasure their own Moy characters. As an Intel® Software Partner, Frojo Apps has the unique benefit of access to technical and business tools through the Intel® Developer Zone.
About Frojo Apps:
Frojo Apps is a small Swedish indie-developer team consisting of two people, one programmer and one graphic artist. Frojo Apps registered as a company late 2013 and has since then focused on developing their lead character, Moy. Moy can be seen in a great variety of games and although Frojo Apps only consist of two people, they release one high quality game with Moy each month, mostly with completely new gameplay compared to previous Moy titles.
About the Intel Developer Zone
The Intel Developer Zone supports independent developers and software companies of all sizes and skill levels with technical communities, go-to-market resources and business opportunities. To learn more about becoming an Intel Software Partner, join the Intel Developer Zone. For more information, visit: https://software.intel.com/
Intel, the Intel logo and Intel Inside are trademarks of Intel Corporation in the U.S. and/or other countries.
*Other names and brands may be claimed as the property of others. Copyright ©2014 Intel Corporation. All rights reserved.