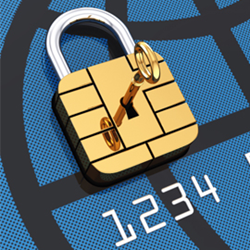 'As a business owner, security and protection are among your top priorities and responsibilities!'
Toronto, Ontario, Canada (PRWEB) July 14, 2014
You can never be too careful – especially not with your money! Are you doing everything you can to make sure that the only person spending your money is you? In a recent survey produced by Naked Security, 27% of respondents reported having experienced credit/debit card fraud in the last five years. Survey participants were located in 20 countries around the world and shared their experience with credit and debit card fraud as well as common activities involving credit and debit card purchases.
According to the survey, Canadians were the most cautious country in regards to unsecure online purchases. Only 4% of Canadians surveyed had participated in online shopping on public machines or without security software. Compare this to India, China or Poland that reported as much as 24% participation in this dangerous online activity – the 4% of Canadians pale in comparison. Another security gaff is writing the PIN for a debit card on the debit card itself. Largely, Canadians avoid this practice, with only 6% of participants reporting having written their PINs down. This puts Canada at the top of the ranking for safe security practices.
Safe credit and debit card practices from consumers only consist of half the equation. One large contributing factor to Canada's strong lead on preventing transaction fraud has to do with Canadian business owners having the most up to date equipment and encouraging Chip and PIN as opposed to a swiped-transaction.
"As a business owner, security and protection are among your top priorities and responsibilities! Ensuring that transactions are being processed in the most confidential and private manner possible is not only a responsibility that the business has to their customers, but also to their own business as well," commented Mark Messelhi, National Sales Manager at MONEXgroup. "Credit card fraud is costly for everyone, which is why keeping your processing terminals current with the latest Chip Technology is so imperative."
MONEXgroup offers a number of highly secure payment processing terminals. The iWL220 offers short range wireless connectivity using state-of-the-art security standards including Chip and PIN technologies. This terminal provides the ability to process payments quickly and securely in a variety of environments.
MONEXgroup was awarded as the #1 Ranked Payment Processor in Canada offering the lowest rates in the industry. Services offered include: debit card and credit card point-of-sale (POS) terminals, mobile, integrated and e-commerce online payment products. MONEXgroup serves over 25,000 merchant accounts across Canada in all market segments including: restaurants, business-to-business, professional services, leisure and hospitality.
Holly Murray
MONEXgroup
Marketing Communications
HMurray(at)MONEXgroup(dot)com
T: 647 204 0197