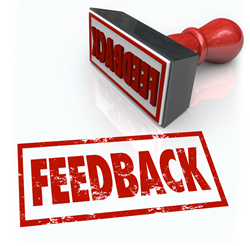 Handling negative online reviews with grace and professionalism can turn a bad review into a positive experience.
(PRWEB) July 16, 2014
GetUWired, a leading Internet marketing firm that serves customers worldwide, has just released an educational blog intended to help small business owners deal with the frustrating issue of bad online reviews. This blog is titled "How to Handle Negative Online Reviews for Positive Results," and it can be seen here.

Negative Reviews Are More Damaging Than Ever, Thanks to the Lightning Speed of the Internet
Today, one bad review online can reach around the world in cyber-seconds and linger there forever. The modern world of 24/7 documentation and social sharing has made it easy for hot-tempered, knee-jerk reactions for customers and business owners.
Reputation Management Is a Key Part of Any Business' Online Presence
A bad review now and then is something to just be expected for any business. Nobody's perfect, but it is possible to turn a bad review into a positive experience.
Always Respond to Negative Reviews Gracefully
People who are looking at online reviews are looking for two things: how customers rate their experience and how the business owner responds to negative feedback. When responding to negative reviews, handle each review with grace and professionalism. Address the customer's issue, offer solutions, and always let them know their business is appreciated. never berate a customer or criticize them in any way.
Dedicate One Person to Reputation Management
It is imperative that a business responds to every negative review it receives. One internal staff member can be designated to do it, or a company can be hired to do reputation management.
This person should be tasked with seeking out negative feedback on various Web platforms, responding to that feedback, and following up with formerly-unhappy customers to leave new feedback once their issues are resolved. This person should also use some sort of system to track problems with the site/company that consistently receives bad reviews. This could expose a potentially broken part of the business process.
Bad Reviews Can Actually Be Good for Business
A few bad (not scathing) reviews, handled gracefully by the business owner to resolve the customers' issues, can actually lend respectability to the business. Customers appreciate a business owner's personal attention to customer satisfaction.
Need help with bad reviews? GetUWired handles helps businesses all over the globe increase good reviews and manage negative ones. For more information, call today 877-236-9094 or visit http://www.GetUWired.us.