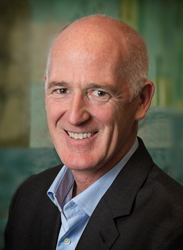 "... a properly drafted employment contract can significantly reduce employer liability ... and significantly enhance management's rights in other areas"
Toronto, Ontario (PRWEB) July 15, 2014
Ontario is Canada's most populous province. It is the economic engine that drives Canada's economy. In general, Canada is a socially progressive country and Ontario's employment laws reflect this reality. In Canada, each province has its own employment laws.
"American corporations setting up offices in Ontario should be aware of Ontario's employment laws" recommends Doug MacLeod of the MacLeod Law Firm. The cost of non-compliance can be substantial. For example, "a violation of Ontario's Occupational Health & Safety Act can result in a fine of up to $500,000 and fines over $100,000 are not uncommon" says MacLeod who helps employers navigate Ontario's employment law waters.
There are numerous employment laws in Ontario including the Employment Standards Act, the Workplace Safety & Insurance Act, the Human Rights Code and the Pay Equity Act. These laws are amended regularly. "The elimination of mandatory retirement under the Human Rights Code has caused all kinds of legal issues in the workplace in connection with older workers" says MacLeod.
According to MacLeod, "a corporation doing business in Ontario must generally pay at least $11 per hour, provide employees with 9 paid statutory holidays, a minimum of 2 weeks vacation, overtime after 44 hours in a week, and notice of termination. There are however exceptions to these minimum standards."
Some of these employment laws mandate employee training. In this regard, MacLeod, who helps employers access no cost training, states: "In the last couple of years, new laws have been introduced which require employers to ensure that all employees have received mandatory health & safety training, and training under the Accessibility for Ontarian's with Disabilities Act."
In addition to statute laws, Canadian courts have been expanding employee rights in recent years, says MacLeod who has been advising Ontario employers for more than 25 years. For example, an employee right to privacy was recently recognized which means employers need to be very careful when monitoring employee email and internet use, says MacLeod.
In recent years, damage awards for terminated employees have been increasing. Walmart was recently ordered to pay an employee $200,000 in aggravated damages, and $100,000 in punitive damages which, according to MacLeod, is a large damage award in Canada.
"It is not all doom and gloom for employers", says MacLeod. "Ontario employees are generally well educated and very productive."
MacLeod recommends that American corporations doing business in Ontario require that all new hires sign an employment contract. "I sincerely believe that a properly drafted employment contract can significantly reduce employer liability for employee termination costs and significantly enhance management's rights in other areas" states MacLeod. "It is a relatively low cost tool with significant monetary and non-monetary benefits."
MacLeod Law Firm has represented employers over the past 25 years. MacLeod Law Firm's practice includes defending wrongful dismissal claims, employee terminations, severance packages, employment contract review, employee resignation advice, human rights claims and workplace safety.