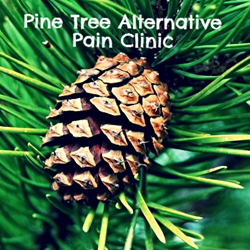 (PRWEB) July 15, 2014
The Pine Tree Alternative Pain Clinic of Caribou is a state-certified medical marijuana certification clinic that operates out of Aroostook County. With a multitude of patient-centric healthcare practices, this Caribou marijuana doctor supplies a large portion of Maine residents with integral services in becoming a legal medical marijuana patient. Inquiring patients seeking the potential benefits of cannabis are welcomed at this location, as well as current medical marijuana patients seeking a renewal of their state-issued identification card.
Each support service provided by this location is conducted in a very thorough and comprehensive manner, providing only the most devoted practices in medical marijuana evaluations, doctor-written medical marijuana recommendations and state-recognized medical marijuana certifications. If in the event a patient doesn't qualify for the Maine medical marijuana program, the patient will not have to pay any type of charge or fee.
This Caribou alternative health practice provides a well-respected physician that will assists patients in carefully debating the pros and cons of cannabis as an alternative medicine. Under the guidance of this physician who has an abundance of experience in alleviating symptoms of patients with a debilitating condition, this process allows patients to decide if medical marijuana is the most appropriate treatment option to alleviate a debilitating ailment. Typically, patients coming to this location are suffering from a medical diagnosis that has not responded to traditional treatment regimens.
Situated in one of Maine's most agriculturally gifted areas, the area of Caribou serves as an export hub that produces thousands upon thousands of potatoes and broccoli. Utilizing its abundance of potato crops to supply seeds, table stock and processed products, this area also produces peas, hay, oats and many different types of alternative crops. Celebrating the value and lessons learned from thriving in a multi-cultural heritage, Caribou acts as a strengthened foundation in a progressive world.
Although this Maine marijuana doctor practices compassionate medicine in the Aroostook County region, it does place any specific geographic limit on where this practice's individualized healthcare services may be extended to. The Pine Tree Alternative Pain Clinic of Caribou willingly extends all patient-centered services to the surrounding cities and communities of Pauls, Barretts, Hurd, McGraw, Grimes Mill, Bishop, East Lyndon, Ogren, Somers Corner, Brown Corner, North Lyndon, Roberts, Green Ridge and Carson.