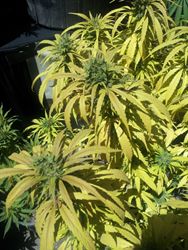 This bill (SB 1262) is most definitely NOT pro-patient, does not ensure safe access and instead, if passed into law, will strengthen the grip that law enforcement, cities and counties currently have against cannabis.
San Francisco, CA (PRWEB) July 15, 2014
California Cannabis Voice is committed to organizing at the grassroots level but can only do so effectively and credibly if it is honest, transparent and willing to empower our constituency. That's why CCV staff continue to update members, the news media and anyone who wants to learn how the PAC is implementing its outlined plan at the state and local levels and what local chapters are planning.
The cannabis community is a mature, sustainable, and professionally run industry that is seeking avenues to finally be embraced by the wider community that depends upon it, said CCV executive director and civil rights attorney Matt Kumin. But each region of the state has its own culture and faces unique challenges to organizing. CCV is committed to working with communities to build a new approach focused on ensuring the voice of the cannabis community is heard, he said.
Humboldt County Report
The California Cannabis Voice Humboldt leadership team recognized that hiring Richard Marks as a community organizer and political consultant was a game changer, Kumin said. Marks was a consultant to 4 out of the 5 sitting supervisors' successful elections, including having chaired the Virginia Bass's campaign, and he is currently a Harbor Commissioner and a political insider.
Hiring Marks created much local buzz and was a sign to the community that this Humboldt activist group was serious, Kumin said. The Humboldt team knows that being politically active is essential for protection, growth and sustainability. (To learn more, see the L ost Coast Outpost articl e and column about Marks and listen to Kerry Reynold's KMUD interview with Marks).
CCV Humboldt's plan for developing and passing sensible regulations, according to the local leadership team, rests on a key belief: that community-wide consensus will ensure the county's environment and cannabis-based economy are protected, Kumin said. The strategy is transparent and compelling –- the Humboldt cannabis industry at all levels of production is engaging with community stakeholders and their concerns regarding the environment and land stewardship, public safety, taxation and patient access.
Making cannabis policy without knowing the financial size of the industry is ill-informed as failing to understand the impact of any major contributor to the local economy would be, Kumin said. For this reason, CCV Humboldt will be making a formal request to the board of supervisors that they initiate a countywide economic impact report on the direct and indirect impacts of the cannabis industry. It is imperative to know how large this industry really is if we are going to create public policy to legitimize it and not kill it, he said.
The first major stakeholder event will take place on September 15, 2014, at the Elks Lodge in Eureka. Matthew Owen of the Rotary Club will be introducing and hosting the program which will feature a panel with Sheriff Downey, District Attorney-Elect Maggie Fleming, a representative from EPIC, Matt Kumin from California Cannabis Voice, and a representative from the medical cannabis patient and medical side.
Marks said he and the Humboldt team will soon announce the next event, tentatively scheduled for October 2014. It will be a community-wide meeting with all stakeholder groups represented and professionally facilitated. The goal for this stakeholder event is simple: communicate concerns, find common ground, announce agreed-upon principles then task a group to draft regulations. Those regulations will be turned into a citizen's initiative. Once filed, the initiative can, by law, be adopted by the board of supervisors. If not, it will be placed on the November 2015 county ballot.
Kumin said that "Most of us are cynical about the current political process. We mostly see stalemates and blocking. Yet, we all want our elected officials to take action and make rational decisions. The problems and causes of a broken political system are difficult to fully understand but certainly, the apathy of the voters (which stems from cynicism) and the feeling of detached disempowerment play a key role. How can our elected officials legislate when they cannot get quality feedback from us, the citizens?"
The facilitated meeting process described above is designed to re-engage the community at the grassroots level and restore participatory democracy. The CCV Humboldt team states they hope to model a rational way forward and to break the logjam. Furthering that goal, observers from other parts of the state will be invited to these innovative meetings and will be encouraged to consider developing this strategy for effective community decision-making in their own communities.
Trinity County Report
Trinity County is one of the state's sparsely populated areas with the official census data showing 13,786 citizens (2010 Census). When CCV first met with members of the cannabis community in the Kettenpom neighborhood, lobbying the Trinity County Board of Supervisors was discussed and possibly drafting language for a county-wide ballot initiative to be placed on the November 2015 ballot, Kumin said.
While cannabis rights was the topic of the night, at least half of the people who showed up came strictly for preserving or restoring property rights, said Diane Richards, a Trinity resident and strong advocate of property rights and the cannabis community. They were outraged because seemingly overzealous county code enforcement red tagged dozens of long-time established homes, and she said these workers were allegedly encouraged by county supervisors to prey upon poor and elderly citizens.
CCV originally proposed a similar approach to what the leadership group in Humboldt wanted to do there, Kumin said. But, as we are learning, one size does not fit all. Each community has its own unique issues and attributes.
"What emerged from the meeting in Trinity surprised us but was a clear and unmistakable complaint: voter fraud, voter registration manipulation, ballot fraud and other election irregularities by County officials were standing in the way of progress," Kumin said.
Clearly, if there is going to be any forward movement on cannabis issues in Trinity County, the underlying voting problems have to be addressed because no one believes we can lobby the board nor be able to put a cannabis initiative on the ballot under the current regime, he said. See the attached Trinity Gazette or read the June edition online for the full report.
Kumin got the message loud and clear, he said. He immediately pledged to provide legal representation to the group and to look into the voting fraud allegations. As part of that legal assistance, Kumin will be contacting state and federal officials and election law specialists to present evidence of voter fraud to and to request poll observers for the next elections. A lawsuit may be necessary, he added.
He was also contacted by Richards directly. She publishes the Trinity Gazette and has been a thorn in the side of the board of supervisors. Certainly, she has raised controversial issues yet, her push for more personal liberty and for less government intrusion into land use dovetails with the cannabis community's similar priorities, Kumin said.
By the second meeting in Kettenpom, Richards said she and the cannabis community had developed a plan, which she presented and which was loudly discussed: mount a recall campaign against 3 of the 5 members of the Trinity County Board of Supervisors. The group came to a quick consensus to move forward on a recall strategy.
The leadership committee was elected and since that second meeting, funders from the county have committed enough money to cover the costs of the recall campaign, Richards said.
Mendocino County Report
The cannabis community in Mendocino County is large, loud and organized, according to Kumin. They have held numerous meetings, elected their leadership council, have obtained donations and/or pledges and are ready to act. According to the leadership team's outlined plan, there are many pieces to address: move forward with an initiative to create sensible regulations, challenge an aggressive local Drug Task Force housed within the Mendocino County Sheriff's Department, and support candidates like Holly Madrigal (3rd District Supervisorial Seat) in her bid for office this November.
What is significant are the numerous alliances that have developed, Kumin said. For example, the local grange chapter has hosted meetings and has pledged support to the small cannabis farmers, who account for the bulk of the cannabis operations in the county. Holly Madrigal, mentioned above as the candidate for the 3rd District Seat, has attended and expressed clear support for sensible regulations, he said. Local businesses, recognizing the key role that cannabis plays in the county's economic life, have also voiced support (as they have in Humboldt and Trinity counties).
Other Developing Areas
Allison Edrington, one of CCV's Emerald Triangle organizers, has been actively spreading the word about CCV and the need for the cannabis community throughout the state to empower itself and get active. Her message at the recent High Times Cup in Santa Rosa was enthusiastically received and led directly to a strong member of the cannabis community in Bakersfield.
That community activist has pledged $5000 to the formation of a CCV chapter there, Edrington said, and CCV staff will be attending their leadership meeting in August. According to Kumin, Bakersfield's dispensaries are now the object of a lawsuit by that city seeking their closure, so the timing of this new organization could not be better.
CCV is also in contact with allies in Orange County and expect to see a CCV chapter develop there, Kumin said.
Killing SB 1262
The news about this bill is troubling and is where we have our biggest struggle, Kumin said.
The current bill, as amended, is a disaster for the cannabis industry. As CCV has outlined before, it is designed by law enforcement to give them even more tools than they currently have to hobble, cripple and attack the cannabis industry. As their own position papers indicate, they believe medical marijuana is a sham, Kumin said.
Giving law enforcement interests the power to draft a bill designed to regulate, license and create safe and reasonable access for medical cannabis patients is like putting the fox in charge of the chicken coop, said CCV lobbyist Matt Gray. The bill is most definitely NOT pro-patient, does not ensure safe access and instead, if passed into law, will strengthen the grip that law enforcement, cities and counties currently have against cannabis through local bans, Gray said.
All of the drug reform and cannabis community either opposes or is neutral on the bill with the exception of Americans for Safe Access. The CCV team is puzzled and troubled by ASA's support but are engaging ASA leadership.
#sameteam #CACannabisVoice
About California Cannabis Voice:
The mission of California Cannabis Voice is to identify, educate and unite stakeholders whose lives are impacted by medical cannabis to support the passage of fair and reasonable regulations. By working with stakeholders, even those traditionally opposed to marijuana, a bill can be crafted that fills in the gaps of Proposition 215 and provides a solid foundation for future legislation. Doing so will empower communities and protect business owners and patients. Sign up for the CCV newsletter to keep up to date.