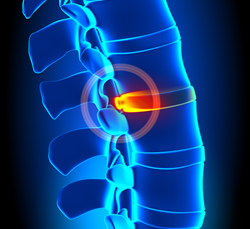 This informative blog explains five ways that marketing automation can help chiropractic practices thrive and grow.
(PRWEB) July 15, 2014
GetUSales, an Internet marketing company that specializes in DFY Infusionsoft campaigns, has just released an educational blog titled "5 Ways Automated Marketing Helps Chiropractors Thrive." This blog explains five of the ways that marketing automation can help chiropractic practices streamline their marketing practices. The blog can be seen here.
5 Ways Automated Marketing Helps Chiropractors Thrive
1. Automation makes current processes easier. If current communications with clients and potential clients is already working, their efficiency is increased with automation. Marketing automation takes processes such as sending out emails and appointment reminders to clients and automates them -- saving time and eliminating follow-up failure by taking out the "human error" factor.
2. Automation helps change perceptions. The public is inundated with the message that there is a pill for every problem. Chiropractors have the burden of convincing the public otherwise. This is where automation comes in. With automated marketing, chiropractors can send out educational messages on a regular basis to clients and potential leads. Repetition helps the message sink into leads' minds permanently.
3. Automation makes getting referrals easier. Referrals are the lifeblood of successful practices. Automating the referral process makes it easier than ever before to get satisfied clients to refer their friends. Referrals are the best way to get new, qualified leads for any chiropractic practice.
4. Automation gives chiropractors more billable time with their clients. Automation takes the reins on marketing much like hiring an in-house marketing person, but for a fraction of the price!
5. Automation increases brand awareness and loyalty. By touching leads over and over with automated marketing, their awareness of the brand increases. By regularly supplying leads with educational content, their brand loyalty will increase as they associate the chiropractor's name with the valuable information they read.
GetUSales offers an automated marketing package for chiropractors.
GetUSales offers a DFY marketing automation package for chiropractors that gets chiropractic practices up and running with automation in very little time. This package comes with eight strategically designed campaigns for email marketing.
The campaigns included in the chiropractic marketing package include:

New Patient WOW
Newsletter Campaign
Refer A Friend
1st Visit WOW
5-Part Sales Funnel
End-of-Year Deductible
Existing Patients Campaign
Holiday Campaign
For more information, call GetUSales at 855-834-4850 or visit http://www.GetUSales.com.