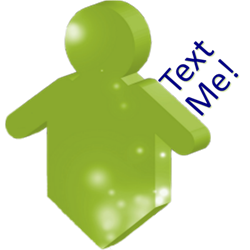 91% of all people own a mobile phone. 80% use their mobile phone in front of the TV. 44% take their mobile phone to bed with them.
Edwardsville, IL (PRWEB) July 21, 2014
MeTesto launches MeTesto Professional at MeTestoPro.com to provide a professional text messaging service for businesses and organizations.
Nearly 91% of all people own a mobile phone. Of these mobile phone owners, 80% use it in front of the TV while 44% take it to bed with them so they do not miss any messages. Look around, mobile phone owners almost always have their phones within arms reach and when a text message arrives, invariably they look at it immediately. Text messaging is an addiction. Mobile phones and text messaging is today's reality.
With this reality, now it is essential for effective communication with customers, clients, or organizational members to include the ability to send text messages to many recipients in a business or an organizational communication's plan. Virtually all organizational contacts (even most of their children) have a mobile phone.
Seeing this need, ChrisLands developed MeTesto, a scheduled text messaging service that allows individuals to schedule individual text messages. There are many reasons to schedule text messages, reminders, special texts to that special someone at that special time, and much more.
MeTesto was followed by MeTesto Professional, a complete text messaging service for businesses and organizations. MeTestoPro's services include contact management, contact list management to target contacts by various demographics, message management, and more. MeTestoPro's features are simple and easy to use, only whats needed to manage messages. Messages may be text, emails, or both text and emails.
MeTesto Professional makes it easy for any sized business or organization to use a modern Business or Organizational Text Messaging Service by offering Free Registration, No Monthly Fees, No Contracts, and 25 free messages to get started.
Imagine, a business or organization is having a slow day. This organization has a great new product or service and a list of clients or members. The manager goes to MeTestoPro.com, enters a text message (maybe for a snap promotion just created), selects an appropriate contact list, and MeTesto Professional sends the message. Contacts receive the message immediately, right into their hands. Soon the day is not so slow, it's a great day!
Me Testo is "Text Me" in Italian!
ChrisLands Inc owns and operates MeTesto and MeTesto Profesional. Chrislands Inc operating ChrisLands.com provides an easy and affordable solution to operating your own online store. We have provided the new, used, out-of-print, and antiquarian independent bookseller with a full ecommerce bookstore solution since 2001. We now support any product types.