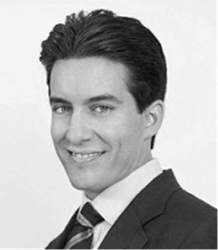 Coconut Grove, FL (PRWEB) July 22, 2014
The Haute Living Real Estate Network (HLRN) of Hauteresidence.com is proud to recognize Tony Rodriguez Tellaheche as a prominent real estate professional and network member. HLRN unites a distinguished collective of leading real estate agents and brokers, highlighting the most extravagant properties in leading markets around the globe for affluent buyers, sellers, and real estate enthusiasts.
About Haute Living Real Estate Network (HLRN):
Haute Living Real Estate Network (HLRN) of Hauteresidence.com offers readers the most prominent directory of experienced realtors, brokers, and luxury listings, and HLRN has grown to be the number one source for real estate news, residential developments, celebrity real estate news and more. Seeking an experienced interior designer? Hauteresidence.com is also home to Haute Design Network (HDN), a collective of celebrated interior designers that will help you decorate your new home or stage an active listing. Access all of this information and more by visiting: http://www.hauteresidence.com/.
About Tony Rodriguez Tellaheche:
Tony Rodriguez Tellaheche is one of the co-founders of Prestige Realty Group and the company's managing broker. Prestige Realty Group is a boutique firm based in Coconut Grove focusing on luxury homes and high-rise condominium sales. Born and raised in Miami, Tony has seen the city grow into the metropolis it is today naturally developing a niche in single family luxury homes and condominiums in Coconut Grove, Key Biscayne, Coral Gables, Pinecrest, Downtown and Miami Beach. Tony is fluent in English and Spanish and has earned a reputation of professionalism and integrity working with high-profile clientele worldwide. Tony has served as Director of Sales and Marketing for Las Terrazas in Belize, a 5-star boutique condo/hotel with a total sell out value of approximately 50 million dollars. Tony also serves as a member of the Board of Directors for the Coconut Grove Chamber of Commerce.
To learn more, visit Tony Rodriguez Tellaheche's Haute Residence profile.