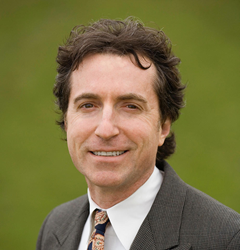 San Francisco, California (PRWEB) July 14, 2014
The Law Office of Daniel H. Rose is proud to once again be a sponsor of the San Francisco Bicycle Coalition's Golden Wheel Awards, to be held on July 15, 2014, from 6:30-9:00 p.m. at the Delancey Street Foundation at Brannan and The Embarcadero in San Francisco. The annual event honors some of stand-out organizations and individuals who have excelled in their efforts to expand safe and enjoyable bicycling in San Francisco and beyond.
This year's keynote speaker will be Aaron Naparstek, the founder Streetsblog, which has been instrumental in building a movement to transform cities by reversing decades of car-only planning, instead moving toward policies that favor sustainable streets that prioritize walking, bicycling and transit.
This year's honorees at the Golden Wheel Awards will include Matt Friedman, a San Francisco police officer. Officer Friedman has championed the important issue of reducing bike theft in San Francisco. From following up on thousands of tips from his @sfpdbiketheft Twitter account to breaking up known chop shops to launching a bike bait program, Officer Friedman has shown true dedication to this cause. His work has helped thousands of people retrieve their stolen bikes.
Also being honored will be Dr. Shirley Johnson of Bikes Onboard. Dr. Johnson has worked tirelessly to win more bike access on BART and Caltrain. Her outstanding community organizing has resulted in more bike cars on Caltrain and the lifting of the bike blackout period on BART. Dr. Johnson is a true regional transit champion, and her work has improved the commutes of tens of thousands of people.
For more than 40 years, the San Francisco Bicycle Coalition has been transforming San Francisco streets and neighborhoods into more livable and safe places by promoting the bicycle for everyday transportation. We are one of the largest and most effective advocacy groups in the country. Through their day-to-day advocacy, education and working partnerships with City and community agencies, they create safer streets and more livable communities for all San Franciscans.
The Law Office of Daniel H. Rose is a highly reputable personal injury law firm widely known throughout Northern California for its representation of injured bicyclists and pedestrians, with 30 years of experience. Daniel Rose is one of the leading bicycle injury attorneys in the San Francisco Bay Area, serving the counties of Marin, San Francisco, Alameda, Santa Clara, San Mateo, Contra Costa, Sonoma and Napa.
LAW OFFICE OF DANIEL H. ROSE
One Sansome Street, Suite 3500
San Francisco, California 94104
Tel: (415) 946-8900 Fax: (415) 221-0892
danrose(at)danroselaw(dot)com
http://www.danroselaw.com