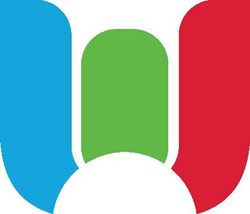 On a national average, absenteeism is costing Canadians an estimated $7.4 billion dollars a year in lost wages.
Winnipeg, Manitoba (PRWEB) July 18, 2014
While executive and leadership coaching has been commonplace in organizations for decades, other areas of coaching are becoming more widely used to save cost by improving performance and increasing attendance. More organizations are using Workplace Wellness Coaching to help employees manage stress and create work-life balance. Many have seen great results with this process as a way to improve performance and build resilience in employees, to reduce illnesses and increase attendance.
Employees are choosing to stay away from work because some aspects of their work or life is contributing to them being unwell. A study by Health Canada indicates that some key factors affecting employees absenteeism is workplace conflict, burnout, stress and mental health disease. Workplace wellness coaching is a way to support employees so they can attend work with focus and clarity so they can accelerate their performance.
Workplace Wellness Coaching is a process that creates awareness and responsibility for employees by revealing roadblocks in the way of them living well and working well, thus empowering them to develop coping skills and design action steps and strategies to excel. This may include dealing with challenges such as absenteeism, frequent illnesses, stress, burnout, workplace conflicts, limiting beliefs and preservation of mental health.
Recent research by the Conference Board of Canada shows that absenteeism (employees not showing up for work) is at the highest level it's been in 20 years, averaging to about 6-7 days a year per employee. In an organization with 500 employees, this number can average to about 3330 absent days per year, equivalent to paying wages for 9 employees per year who did not show up for work. On a national average, absenteeism is costing Canadians an estimated $7.4 billion dollars a year in lost wages.
There are many variables that lead to absenteeism and many more surface as employers work to identify causes. Many organizations have adopted attendance programs to monitor employees' attendance but efforts to address absenteeism at a system level is lacking. Few organizations have had a workplace wellness assessment program designed to the specific needs of their organization. A tailored workplace wellness program with wellness coaching allows an organizations to address absenteeism as a whole.
While working with an executive coach helps with developing business objectives and leadership skills, workplace wellness coaching is used to develop new conflict response skills, coping skills, decision-making skills, social and emotional intelligence, time management skills and planning skills. Coaching is also used to set goals, stay well longer and to improve attendance at work. It is also an effective way for employees to develop work and life alignment so they can reduce stress in their personal lives that may be contributing to their inability to attend work.
"Workplace Wellness Coaching has helped me to improve my work performance and better manage all other areas of my life. The sessions were focused; I had a coaching plan that matched my goals and my workplace goals so that both I and my employer got what we wanted out of the process. I was pleasantly surprised with how quickly I saw results and had positive feedback from my employer. I especially liked the structure and workbook that allowed me to work on the areas relevant to my goals," says June Graham, a client of Interpersonal Wellness Services Inc.
Interpersonal Wellness Services Inc. has been providing their Workplace Wellness Assistance Program® (WWAP) to organizations for the past 17 years. Their services include workplace wellness program, design, wellness assessments, consultation and wellness coaching packages that match the company's needs and budget. They also provide additional support to promote employee wellness. As part of their commitment to build capacity internally, they develop and mentor leadership coaching programs for their client organizations. Creating a coaching culture of wellness at work, where supervisors, managers and leaders engage in dynamic conversations that is positive and rewarding. The company has served more than 15,000 clients and is set to grow across Canada with its wellness coaching licensee program. "We aim to develop wellness coaches and specialists in every major city in Canada," says Joyce Odidison, founder and CEO of Interpersonal Wellness Services Inc. Joyce Odidison has had more than 17 years of experience working with corporate Canada to transform Interpersonal Conflicts into a mindset of Interpersonal Wellness.