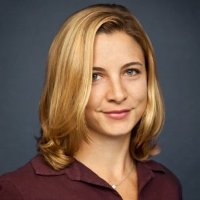 Seattle, WA (PRWEB) July 16, 2014
Mixpo, the leading video advertising technology company, today announced that Maggie Finch has joined the Mixpo Board of Directors. Finch is a digital media executive and entrepreneur who has spent the bulk of her career building digital marketing firms and technologies. She is expected to be an active contributor to the growth and success of Mixpo.
According to CEO Jeff Lanctot, "Maggie is a strategic thinker, a great operator, and has a dynamic personality. Mixpo will benefit greatly from the nearly two decades she has spent in marketing and ad tech."
Finch began her career in traditional media but by the early 1990s turned her attention to digital media, executing some of the first online marketing campaigns. Finch served in various executive roles for aQuantive for nearly a decade, where she established the firm as one of the world's leading advertising technology companies. After aQuantive's acquisition by Microsoft in 2007 for $6 Billion, Finch became general manager of Microsoft's Publisher Solutions team. Recently, she ran her own start-up, King of the Web, which racked up millions of viewers every month. Most recently, Finch was founder and CEO of recently-sold, Creator Republic, a YouTube network. Aside from her own endeavors, Finch advises several start-ups and remains focused on helping digital companies develop winning products, strategies, brands, and teams.
"I'm excited to work with the world class team at Mixpo as they chart the future of effective and innovative video advertising," says Finch. "They have a great product, an incredible team, and a clear focus on client needs. That's a winning combination, and I'm eager to play a role in Mixpo's success."
About Mixpo
Mixpo enables agencies and media companies to build, deliver and measure interactive video ads on all screens. The company's mStream video ads can be published on premium websites, ad exchanges, and in the newsfeeds of all major social sites. mStream video ads operate in any format: in-stream, in-banner, in-app and in-social. Set up and execution is fast and easy whether you do-it-yourself or use Mixpo as a managed service.
In 2014 and 2013, Mixpo was selected by Forbes as one of America's Most Promising Companies. Mixpo, Inc. was founded in 2007 and is headquartered in Seattle with offices in New York, Boston, and Victoria BC. More information can be found at http://www.mixpo.com.