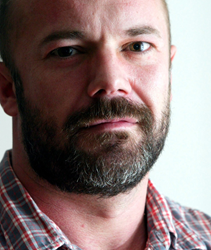 There is a reason that Andrew Sullivan is a frequent guest on Real Time with Bill Maher and AC 360 with Anderson Cooper. He is both an insightful political commentator and a very entertaining personality."
Portland, Oregon (PRWEB) July 15, 2014
The International Cannabis Business Conference (ICBC), taking place Saturday, September 13th and Sunday, September 14th at the Oregon Convention Center in Portland, Oregon, will feature a keynote address by Andrew Sullivan, one of the preeminent political commentators of our time. Andrew Sullivan's blog, The Dish, is an innovative media site that is trailblazing a successful, independent path in our new media age. Attendees that purchase ICBC Keynote Luncheon tickets will have the opportunity to an exclusive Q & A session with Sullivan, limited to only 100 people.
Sullivan, one of the earliest activists for marriage equality, wrote "Here Comes the Groom: A (Conservative) Case for Gay Marriage" in 1989 and Virtually Normal: An Argument About Homosexuality in 1995. His brand of conservatism has led him to become one of the most articulate advocates for ending cannabis prohibition today. His pioneering blog, The Dish, has more subscribers than any other exclusively-online journalism site, has a million monthly readers, and has long championed the cause of reason in drug policy, individual freedom in society, and pragmatic, careful moves to unwind prohibition. In 2010, Sullivan published The Cannabis Closet: First Hand Accounts Of The Marijuana Mainstream, a collection of testimonials from his readers. Sullivan quickly realized the parallels between the gay rights and cannabis law reform movements.
"It was clearly liberating for many to finally say what they believed, to speak the truth they knew about, to own their own marijuana use and defend it. And what was overwhelming about the testimonies was how normal they seemed, how mainstream, sane, sensible, mature and adult the writers were," Sullivan wrote in the Foreword to The Cannabis Closet.
"I have long admired the thoughtful debating style that Andrew Sullivan brings to every political and cultural issue. I am very excited that the cannabis industry will have an opportunity to learn from someone who is unafraid to speak his mind and to forge his own path in politics and business," stated Anthony Johnson, Executive Director of the Oregon Cannabis Industry Association and co-organizer of the International Cannabis Business Conference.
"The attendees of the International Cannabis Business Conference are in for a real treat with Andrew Sullivan. He will provide valuable business advice in an engaging and entertaining way. There is a reason that Andrew Sullivan is a frequent guest on Real Time with Bill Maher and AC 360 with Anderson Cooper. He is both an insightful political commentator and a very entertaining personality," remarked Alex Rogers, CEO of Ashland Alternative Health and Northwest Alternative Health and executive producer of the ICBC.
The International Cannabis Business Conference will arm attendees with important knowledge about the cannabis industry and business in general. Keynote speaker Andrew Sullivan provides industry participants with a fresh, outside-the-box voice from someone who has been outspoken and unafraid of taking calculated risks to chase his dream.
WHAT: International Cannabis Business Conference (ICBC)
WHO: Entrepreneurs, dispensaries, growers and industry professionals
WHEN: Saturday, September 13th & Sunday, September 14th, 2014
WHERE Portland Ballroom in the Oregon Convention Center, 777, Martin Luther King, Jr. Blvd, Portland, OR, 97232
TICKETS: Conference badges are currently $499 and available at Northwest Alternative Health locations in Eugene and Medford, as well as Ashland Alternative Health. Or call 1-888-920-6076 to purchase with a credit or debit card. Visit http://www.internationalcbc.com/tickets.html to buy tickets online.
CONTACT: Anthony Johnson
(503) 752-3966
anthony(at)internationalcbc(dot)com
For more information, please visit http://www.internationalcbc.com
###