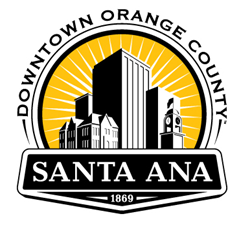 Orange, CA (PRWEB) July 15, 2014
Santa Ana is working to bolster its community through the deployment of down payment assistance programs offering substantial assistance with down payments on homes. Through offering said program, the city plans to foster a more stable community as homeownership means that residents will have long-term financial obligations in the city. The program is offered to first-time homebuyers. First-time homebuyers are defined as persons who have not owned a home in the past 3 years. Broadview Mortgage Orange would like to encourage all prospective buyers seeking homes in the city of Santa Ana to take advantage of this program to supplement Broadview Mortgage loan products such as conventional, VA, or HFA programs to be paired with the down payment assistance.
The city of Santa Ana disclosed in a press release that the requirements for said program are as follows:
The minimum down payment assistance requirements are:

Must be pre-qualified for a 1st Mortgage
Must be a first time homebuyer
3% down payment of own funds
Must complete the Homebuyer Counseling program
Home must be located in Santa Ana
Borrowers must have acceptable credit history
Meet income requirements
Household Size/ Max Income
1 Person/ $ 51,250
2 Persons/ $ 58,600
3 Persons/ $ 65,900
4 Persons/ $ 73,200
5 Persons/ $ 79,100
6 Persons/ $ 84,950
7 Persons/ $ 90,800
8 Persons/ $ 96,650
Applicants must be approved by the city before they choose a home. The OC Register quotes Shelly Landry-Bayle, the city of Santa Ana's housing manager, stating, "Qualified applicants might be eligible for a down payment assistance loan of up to $40,000. The loans are offered at 0 percent interest, and participants don't have to repay the loan until they sell the home," but applicants should also be aware that, "the city will be able to fund an estimated 10 down payment loans this fiscal year," so it is imperative that applicants act fast.
The city of Santa Ana is hosting a series of information sessions open to the public. Information sessions are held at 22 Civic Center Plaza. For more information, contact Santa Ana's Housing and Neighborhood Development Division. The division can assist with information session schedules and also the Spanish translation schedule. Contact Shelly Landry-Bayle at (714)667-2260.
Broadview Mortgage values the opportunity to educate consumers to understand which direction that their current or future mortgage is taking them in. If you have any questions about the information herein, feel free to reach out to the Author, Brittany Williams, at Brittany.williams(at)broadviewmortgage(dot)com. If you would like a quick pre-approval click here, and for assistance with down payment or buyer assistance, click here. You are also always free to give us a call toll free at (855) 692-7623.
Since 1988, Broadview Mortgage has distinguished itself through honest business relationships with clients, loyalty to employees, and commitment to empowering and educating those communities. Broadview Mortgage is a mortgage banker and direct lender made up of loan officers with years of experience in the firm and sheer excellence in customer service. The firm works to explore several financial solutions from which it's clients may choose. Business is initiated and conducted on a word-of-mouth basis. Broadview Mortgage is a delegated underwriter for the Federal Housing Administration (FHA), the Veterans Administration (VA), and the Federal National Mortgage Association (FNMA). Broadview is also approved to participate in several state, county and city programs for First Time Home Buyers.
# # #