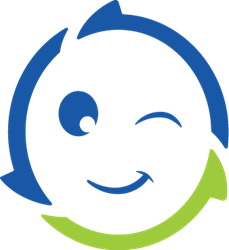 KeyLemon's biometric security gives us a tangible advantage by both enhancing operational security while creating a more seamless and convenient experience for our customers.
Martigny, Switzerland (PRWEB) July 15, 2014
KeyLemon, pioneering developer of biometric ID and motion analysis technologies, today announced it has partnered with MSI Motorcycle Safety Institute to bring face recognition login and identity verification to MSI's online motorcycle safety and driver education courses. MSI's innovative online driver education program provides unique opportunities for learning but was confronted by the growing security challenges faced by many remote and online educational services. MSI students will now use KeyLemon face ID recognition technology to more securely and conveniently participate in online course offerings.
"MSI continues to thrive in a competitive market by constantly looking for ways to offer a more compelling product to our customers," said Gary Karmazyn, President and CEO of MSI. "KeyLemon's biometric security gives us a tangible advantage by both enhancing operational security while creating a more seamless and convenient experience for our customers."
Offerings such as MSI's web-based courses are revolutionizing online driver education, but the methods used to verify remote student identity have lagged far behind, increasing liability on all fronts. Legacy access control methods, such as passwords, keypads, and magnetic cards impede productivity and can easily be transferred from one person to another, creating doubt on who is actually attended lectures and taking exams.
"Online education and similar web services are particularly vulnerable to data breaches and other security threats, resulting in significant loss of revenue each year," said Anthony Gioeli, VP of sales and marketing for KeyLemon. "Biometric security alleviates these threats while also reducing liability concerns for credentialed teaching programs."
MSI's KeyLemon-enabled security will supplement legacy username-and-password logins to verify student identity using 20 points of unique facial data and sophisticated anti-spoofing techniques. These methods not only better protect sensitive student information but also allow students to securely login from multiple devices. KeyLemon technology automatically and accurately identifies authorized students without requiring interaction with support staff, resulting in significant improvements in productivity and, ultimately, educational outcomes.
Compatible with Learning Management Systems (LMS) such as Moodle and Blackboard, KeyLemon facial recognition uses the built-in camera found on most devices, or any add-on camera, to accurately identify users in less than one second. Rather than relying solely on a password that can be shared or stolen, MSI student's logins are now matched to a unique facial "fingerprint" that can be used by itself or as part of a multifactor authentication system using passwords and/or KeyLemon voice ID technology.
About KeyLemon
KeyLemon technologies deliver advanced facial recognition, speaker identification, and motion tracking to developers and manufacturers across a wide variety of industries. Used by millions of consumers and enterprises worldwide, KeyLemon biometric ID and motion analysis set the industry standard for reliability, security, and ease-of-use. Our unique combination of technologies can easily be integrated into any system or application to deliver seamless, secure and convenient access to devices, online services and financial transactions. Furthermore, our advanced detection capabilities can be beneficial to organizations providing online education and training, marketing services, as well as enhancing safety features in machinery such as automobiles. For more information, visit http://www.keylemon.com.
About MSI Motorcycle Safety Institute Inc
MSI is Canada's industry leading course provider and curriculum-developer in traffic safety education, focusing on both motorcycle rider and beginner driver education. Now through the use of Moodle, a Learning Management System (LMS) or a Virtual Learning Environment (VLE), MSI is providing innovative online education programs to enhance the educational experience and provide opportunities for learning that meet the ongoing needs and expectations of customers and clients. For more information, visit ridersedge.ca.