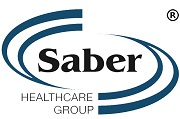 Trained professional staff discover what's meaningful to residents and help maintain the life and memories they treasure through supporting the comfort of their familiar.
Charlotte, NC (PRWEB) July 15, 2014
WHAT: Saber Healthcare Group, a leader in skilled nursing and assisted living care, will hold a grand opening event on July 22 to celebrate Steele Creek Crossings, a new assisted living facility in Charlotte, NC. The event offers an opportunity for facility tours and interviews regarding Saber Healthcare's entrance into the Charlotte market, which means local residents now have access to the latest trends in senior care and assisted living.
WHERE: 13600 S. Tryon Street Charlotte, NC 28278
WHEN: July 24, 2014; 4 – 6 p.m.
WHO:
Kathy Vidal, LPN Saber Healthcare vice president of operations, will give interviews and tours about the new 90-bed facility, which is the first for Saber Healthcare in the Charlotte area. Vidal's experience in the long term care and assisted living industry spans more than 20 years in a variety of leadership positions at some of the most respected providers.
WHY:
Saber Healthcare is opening the Charlotte facility to meet a growing demand for the high-quality, upscale assisted living. The company is highly respected for its skilled nursing facilities across North Carolina, Ohio, Indiana, Virginia, Pennsylvania, and Florida.
With a number of older facilities in the area and an increasingly growing population of people over the age of 65, The Crossings at Steele Creek is a fresh, modern community designed specifically to meet the changing needs of Charlotte's assisted living population. The city was ranked the #1 fastest growing in 2010 and continues to see rapid expansion.
The community is conveniently located just a few miles from an array of medial complexes and services, including Carolinas Medical Center – Steele Creek. Residents and their families have access to a shopping, restaurants and other amenities throughout the rapidly growing Steele Creek community.
Crossings At Steele Creek amenities and specs include:
State-of-the-art 38,000 sq. ft. community for assisted living services
90 beds with options for private and semi-private rooms with the look and feel of the private rooms
Available amenities include flat screen TVs, telephones, private baths, indoor and outdoor sitting areas.
Life fulfilling program with a focus on individuality for all residents. Trained professional staff discover what's meaningful to residents and help maintain the life and memories they treasure through supporting the comfort of their familiar. Activities include bridge, tea, bingo, and much more. The calendar includes something for most everyone.
About Saber Healthcare Group Assisted Living Division
Ohio-based Saber Healthcare was founded in 2001 with the acquisition of two skilled nursing facilities in the Cleveland area. The company is well-respected for a focus on exceptional care from highly-trained staff in technologically advanced facilities. The Assisted Living division was launched in 2012 with a vision focused on caring for life. This is accomplished by transferring the same compassionate care Saber Healthcare is known for and applying it to state-of-the-art facilities in assisted living communities. All Saber Healthcare Assisted Living communities have a philosophy of creating comfort in the familiar with home-like features and life fulfilling activities. As of mid-2014, the Saber Healthcare Group Assisted Living Division portfolio includes 19 facilities with plans for 22 by mid-2015.
Saber Healthcare Group Assisted Living Division has the capacity to care for in excess of 1,000 people in communities across Pennsylvania, Ohio, Florida, Virginia, and North Carolina. The Saber Healthcare Group goal is always to affect positive change in the elder care industry through the discovery and implementation of greater healthcare knowledge and new healthcare technologies. This is accomplished through the vision of "healthcare on the cutting edge", which enables all Saber Healthcare team members to have the ability to serve their residents and patients in even better ways. More information on the company can be found online at http://www.SaberHealth.com.