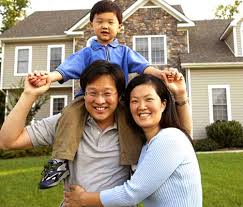 32% of the homes sold to foreigners in the state were purchased by Chinese
Chicago, IL (PRWEB) July 14, 2014
Peoples Home Equity shares the news reported from the New Zealand Herald on July 14th who confirm that the Chinese citizens are contributing to U.S. housing market demand. The Chinese have spent $22 billion on U.S. real estate and in doing so; have become the top foreign investor on a U.S. home. This year Chinese citizens have spent 72% more on buying houses than in 2013 due a strengthening economy which has caused skepticism over their domestic housing market.
In the past few from China had the opportunity purchase a house in American, but now it seems that Chinese buyers are looking to buy homes across the U.S. While U.S. median home prices are around $199,575, Chinese median prices for Chinese homes are closer to $523,148. For an additional comparison median home prices in Canada are only $212,500. Builders in the U.S. are experiencing the positive impact that Chinese buyers are brining into the country. To attract even more demand, some builders are even organizing traditional feng shui blessings before starting to build.
The preferred area to investor for Chinese buyers is in California, 32% of the homes sold to foreigners in the state were purchased by Chinese who mostly paid with cash.
Peoples Home Equity is happy that foreign interest regarding America's real estate is growing. The result is supportive of America's housing recovery.
If interested in purchasing a home in California consider Peoples Home Equity. The lender has a branch in Dana Point, CA. Contact a loan officer for more details at: 262-563-4026