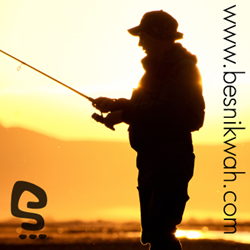 SPF 50 keeps out 98 percent of UVB rays, allowing the highest protection available.
Orlando, Florida (PRWEB) July 15, 2014
Snikwah's Original is a shirt like no other. It's not just another pretty face- it has real benefits that make it a top choice for outdoor enthusiasts and athletes. One of the main benefits of Snikwah's fishing apparel is full sun protection. Clothing is our first line of defense against the sun's harmful ultraviolet rays and Snikwah has you covered on all fronts. It is long-sleeved, has the a convertible neck for head and neck coverage and carries a SPF50 rating, which according to expert Dr. Wang, Director of Dermatologic Surgery and Dermatology at Memorial Sloan-Kettering Cancer Center, "SPF 50 keeps out 98 percent of UVB rays, allowing the highest protection available. If you are light-sensitive, or have a history of skin cancer, every a single percentage point makes a significant difference." The Snikwah Original is ideal for fishing boating, motorcycling and anyone working or playing outside. With nearly 3.7 million skin cancers diagnoses in the US annually, extra protection is a must.
In addition to providing full sun protection, the full line of Snikwah products are made entirely of drirelease fabric. This technologically advanced fabric has a many benefits. What makes drirelease so revolutionary is it keeps you cooler in hotter temperatures and warmer in colder temperatures. It also has a special weave that actually pulls liquid away from the skin and pushes it outside of the fabric, where it quickly evaporates. This moisture-transport system is built into the yarn and delivers wicking that won't wash out over time. This ingenuity keeps the wearer comfortable in almost any situation and allows them to comfortably do what they do best.
Snikwah's active wear line provides comfort, style, and sun protection you can adjust. It is the ideal shirt for active living in any climate, in any activity. Production of Snikwah's new ME FISH graphic line is in full swing and will be officially released at ICAST 2014.
For interviews or further press information contact: Jacob Albion at jake(at)thrivefocus(dot)com.
About Snikwah: Snikwah is a clothing line based in Naples, Florida. The creators wanted active wear that allowed them to do what they do, only better. Just like the people that wear it, there is nothing else quite like it. The Snikwah line of shirts are patented, convertible neck performance shirts featuring full range head and upper body coverage. They are made of top quality wicking material by Dri-Release®. Dri-Release® removes moisture from the body to stabilize your internal body temperature in challenging environments like the heat of the burning sun or biting wind with SPF 50 for additional sun protection. These high performance shirts are developed for all outdoor activities from varsity sports to fishing from hunting to hiking. They are breathable and versatile for any challenge.
Snikwah Origins Story:
https://www.youtube.com/watch?v=NktZ5qLdLAQ