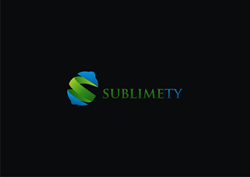 Using rules of physics like velocity, direction, acceleration, and power, I can predict movements in the market.
Ontario, Canada (PRWEB) July 16, 2014
Most people investing in stocks and bonds rely on an investment advisor to guide them in their choices, but the advice they receive is only as good as the person dispensing it. The new site Sublimety.com incorporates years of research and testing of a physics-based algorithm proven to accurately forecast the market and delivers the information to subscribers in an easy-to-use format. With Sublimety.com, anyone can invest their money with confidence.
The website's founder Clifford Rosen spent the past 20 years investing in financial markets.He developed his proprietary algorithm based upon his own experience and proven principles of physics. "My one-of-a-kind algorithm has allowed me to earn a return on my investments in any market at any time," said Rosen. "Using rules of physics like velocity, direction, acceleration, and power, I can predict movements in the market."
The Sublimety Charting interface is simple enough for beginners to use and comprehensive enough to replace an investment advisor, but it can also be a powerful tool in the hands of an investment advisor. "Sublimety gives both self-directed investors as well as advisors the ability to invest confidently and accurately," said Rosen. "The interface is color-coded, giving exact entries and exits to allow stress-free investing."
Designed for use with all financial devices, including bonds, stocks, futures, and currencies, Sublimety.com produces charts for particular investments and provides the best times to buy and sell. "Sublimety Charting is so easy to use, there is no learning curve," said Rosen. "No matter if you are an individual investor needing guidance or an investment advisor looking to supplement your analysis tools, Sublimety will provide the most accurate and unique charts available."
About Sublimety
Developed by an experienced financial investor, Sublimety.com is a proprietary financial charting system using fundamental principles of physics to guide investors on when to buy and sell stocks, bonds, currencies, and futures. Sublimety currently covers global currencies and indices, US Stocks, bonds, futures and Canadian and Australian stocks. The objective is to cover every financial market worldwide, with the London Stock Exchange being the next market to be added. Sublimety Charting is both unique and easy to use and is available for a free trial. For more information, visit Sublimety.com or follow the company on Facebook and Twitter.