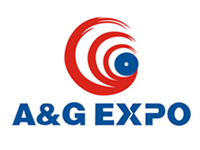 Zhengzhou, China (PRWEB) July 16, 2014
China (Zhengzhou) International Abrasives & Grinding Exposition is the full name of "A & G" expo. (Official site: http://www.abrasivesexpo.com/?lang=en.)
1. Basic Information for the First Session
Approval agency: Ministry of Commerce of the People's Republic of China
Time: November 11th to 13th, 2011
Venue: China-Zhengzhou International Conference & Exhibition Center
Sponsor: Zhengzhou municipal government, China Auto Industry International Cooperation Center, Zhengzhou Abrasives & Grinding Association, China abrasives Import & Export Corporation, China Coated Abrasives Association, White Dove Abrasives Co., Ltd., the 6th machinery Industry Design & Research Institute, China Ocean Aviation Group.
Co-organizer: China Machinery Industry Metal Cutting Tool Technical Association
International Cooperation: Industrial Diamond Association of America, Taiwan Abrasive Grain Association.
Supporting Media: http://www.iabrasive.com/.
2. Exhibition Features
Held every two years, usually on November;
The first Grinding Expo in China & first rate in the world;
An integration of grinding industry chain combining new products, new technology, and solutions.
3. Supporting Activities
China International Abrasives Grinding Technology Development Forum (superhard materials, Fused Alumina, Silicon Carbide);
New Product Launch & Technical Seminar; China Abrasives Grinding Technology Talents Exchange Fair; Government Organization
Technology Park Investment Fair
4. Exhibition Range
Abrasive grains: aluminum oxide, silicon carbide, boron carbide, superhard material, etc.
Abrasive tools: bonded abrasive products, superhard material products, coated abrasives, etc.
Raw and auxiliary materials
Production equipment: aluminum oxide smelting surface, Sic smelting surface, Crushing and grinding machine, magnetic separation and screening equipment, mixing, molding equipment, furnaces such as firing, hard (sulfur) equipment, grinding wheel processing equipment, artificial diamond pressure machine, forming machine, screening machine, magnetic separator, shaking table, hot press, cold press, sintering furnace, welding machine, etc.
5. Detective Equipment & Instrument (for all kinds of abrasives)
Magnetic analyzer, magnetic susceptibility analyzer, impact toughness test apparatus, magnetic separator, cleanness of abrasive tester, vibration sieve machine, sandblasting machine, grinding wheel rotary engine, hardness balancer, grinding wheel face runout tester, grinding performance testing machine, etc.
6. Machine Tool & Supporting Products
grinding machine, polishing machine, honing machine, lapping machine, finishing and balance device, cooling fluid, grinding fluid, etc.
7. Industry Cutting Tools
Cutting tools for all surfaces finishing, Hole machining tool, gear cutting tools, cutting tools, general tools, forming tools, cutting tools and accessories.
8. Tools
Hand tools, electric tools, pneumatic tools, metal tools, etc.
Notice:
The third session of China International Abrasives & Grinding Exposition is to be held in November, 2015, iAbrasive.com will be invited as media support of the grand expo. To keep up with the latest news of the exhibition, please visit the official website of iAbrasive: http://www.iabrasive.com/. We are devoted to providing you with the up-to-date news of abrasives industry.