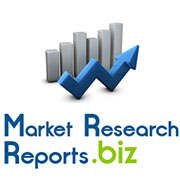 Mobile Marketing And Wireless Advertising
(PRWEB) July 15, 2014
People often categorize "mobile marketing" within a large bucket of things that include mobile customer relationship management, mobile search, mobile entertainment and personalization, mobile couponing, and mobile advertising.
Browse Full Report With TOC: http://www.marketresearchreports.biz/analysis-details/mobile-marketing-and-wireless-advertising-strategies-for-carriers
Mobile advertising will steadily morph to other devices, including tablet devices, network computers, e-readers, and cloud computers. Testing of ads for compatibility on devices other than phones is highly recommended before committing to purchase an ad.
No longer a niche value-added service (VAS), mobile marketing and advertising is now a mainstream service offering. As is the case with many VAS applications, there is an interdependency between the mobile operator and various third parties including media companies, advertisers, portals, content providers, brands, and various other intermediaries.
Drivers for mobile marketing include a dramatic increase in smartphone usage, over-the-top applications, introduction of new methods such as abbreviated dial codes, and many other factors.
Download Full Report With TOC: http://www.marketresearchreports.biz/sample/sample/212319
Mobile Barcodes are now appearing in various media including magazines, catalogs, website, outdoor signage and billboards, packaged goods, conference presentations, name tags, clothing, and more. With the increasing adoption of smartphones and rapid advancements in their capabilities, Mobile Barcodes are becoming a powerful advertising vehicle. Unfortunately, far too few marketers recognize its true potential.
Location-Based Marketing (LBM) is a form of mobile marketing that delivers mobile display banner ads, paid search ads, and other forms of ads directly to user handsets often within proximity of point-of-sale (POS) location. LBM advertising is also increasing and will be almost 65% of total mobile advertising revenue by 2018.
To Read Complete Report With TOC: http://www.marketresearchreports.biz/analysis/212319
Target Audience:
Exporters, Importers and Traders
Regulatory and Policy Individuals
Associations and Technology Groups
Government and International Bodies
Business and Financial Institutions
Corporate and Institutional Investors
Lawyers, Bankers, Libraries, Embassies
Patent Offices and Technology Executives
Venture Capitalists, Consultants and more
Related Reports:
LTE Business Models - Best Practices In Network Deployment, Positioning And Service Pricing: http://www.marketresearchreports.biz/analysis/210937
Built around five detailed country case studies of markets where LTE networks have been launched, LTE Business Models: Best Practices in Network Deployment, Positioning and Service Pricing to Maximize Market Opportunity, a new report by Pyramid Research, examines LTE spectrum allocation and availability, network deployment considerations, product and pricing strategies and LTE adoption trends as well as drivers for market growth. Highlighting what works and what doesn't — based on the experience of commercial operators — this report uncovers the pain points and the keys to success for LTE service providers worldwide.
Key Findings
The availability of spectrum underpins the timing and scale of LTE deployments and operators' competitive positioning long-term. The importance of access to appropriate LTE spectrum has resulted in high bids for auctioned spectrum, acquisitions of companies with relevant spectrum and loss of 2G market share for the sake of spectrum reframing.
Adoption of LTE differs depending on the market. As competitive operators reach nationwide coverage, adoption accelerates. To retain their high-value customer bases and keep a network edge, market leaders have to launch LTE first; challengers must minimize this edge and consider disruptive pricing strategies.
Click Here to Download Detailed Report: http://www.marketresearchreports.biz/sample/sample/210937
Device strategies are important in order to drive upgrades:
Ensuring the availability of a range of devices including popular, exclusive as well as low-cost devices that meet operator configuration requirements such as frequencies and backward compatibility with 2G and 3G networks, is fundamental.
LTE device adoption can be maximized by offering low-cost devices, providing financing and annual handset upgrade options, limiting the availability of non-LTE devices if appropriate (particularly among tablets) and offering smartphones that target less technology-savvy customers. Shared data plans also help drive adoption, and more operators are targeting LTE car connectivity.
Pricing LTE at a premium has clearly been the right strategy in markets where demand has been strong, thus boosting margins. However, premium pricing comes with downsides and risks, which have been exposed in different markets.
Worldwide Major Mobile Phone Vendor Performance, 2Q 2014: http://www.marketresearchreports.biz/analysis/211686
This research report presents worldwide mobile phone shipment volume forecast and recent quarter review of major mobile phone vendor performance. The report includes major vendors' shipment volume, shipment growth trends, shipment revenue and revenue growth trends, operating profit margin and ASP, along with analyst insights. The report finds that the worldwide mobile phone shipment volume declined 8.6% sequentially in the first quarter of 2014, to around 448.6 million units.
As for shipment volume share of individual brands, Samsung and Apple clinched the first and second places, followed by Huawei and Lenovo. Worldwide shipment volume of mobile phones is forecast to hit approximately 1.88 billion units in 2014, with the first and second half shipment share estimated at 46% and 54%, respectively.
Click Here To Download Detailed Report: http://www.marketresearchreports.biz/sample/sample/211686
About Us
MarketResearchReports.biz is the most comprehensive collection of market research reports. MarketResearchReports.Biz services are specially designed to save time and money for our clients. We are a one-stop solution for all your research needs, our main offerings are syndicated research reports, custom research, subscription access and consulting services. We serve all sizes and types of companies spanning across various industries.
Contact
M/s Sheela
90 Sate Street, Suite 700
Albany, NY 12207
Tel: +1-518-618-1030
USA: Canada Toll Free: 866-997-4948
Website: http://www.marketresearchreports.biz/
E: sales(at)marketresearchreports(dot)biz
Blog: http://market-recent-report.blogspot.com/