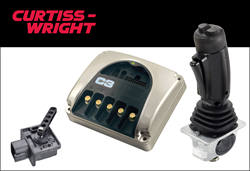 The company...is recognized as offering outstanding commercial and technical representation together with market research and localization studies within Brazil
Christchurch, UK (PRWEB UK) 17 July 2014
With independent sales partners throughout Brazil and offices in Itu and Santos near São Paulo, GB Automotive – the South American partner of Global Alliance Automotive – represents many significant component manufacturers in the Brazilian market with a customer portfolio that boasts prestigious OEMs, including BMW Group, CAT, Eaton, John Deere, and Mercedes-Benz.
But, as Curtiss-Wright Industrial division's Senior Vice President & General Manager Kevin Rayment explains, GB Automotive is more than just a distributor. "The company supplies nearly all passenger car, truck and off-road OEMs and Tier 1 & 2 manufacturers, but is also recognized as offering outstanding commercial and technical representation together with market research and localization studies within Brazil's automotive industry."
Curtiss-Wright's Industrial division is a recognized leader in the production of critical controls and assemblies for specialty vehicles, including sensors, electronic throttle controls, and joysticks. Further information about Arens Controls, Penny + Giles or Williams Controls products is available at http://www.cw-industrial.com.
GB Automotive Ltda can be contacted on +55 13 3327 9250 or by visiting http://www.gbauto.biz.
About Curtiss-Wright Corporation:
Curtiss-Wright Corporation (NYSE:CW) is a global innovative company that delivers highly engineered, critical function products and services to the commercial, industrial, defense, and energy markets. Building on the heritage of Glenn Curtiss and the Wright brothers, Curtiss-Wright has a long tradition of providing reliable solutions through trusted customer relationships. The company employs approximately 10,000 people worldwide. For more information, visit http://www.curtisswright.com.