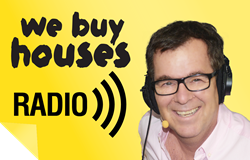 The other big thing that's been affecting property investors is the new Credit Act which came into effect this year. It basically puts all debts and records in one place, making it harder for some people to get loans
(PRWEB) July 16, 2014
In his most recent We Buy Houses Radio Show podcast, trusted property educator and investor, Rick Otton, has shared some valuable insights into events that are affecting investors in the Australian property market in 2014. Sitting in with one of his successful students, Shane, also allowed Mr. Otton to have a discussion with him and focus two experienced minds on the issues at hand.
"While I have been investing successfully for years, I'm always conscious that there are so many adjustments to be constantly made" said Mr. Otton. "Having another investor in the room means that listeners really get a comprehensive discussion of the issues" he went on to say.
"One of the biggest stories in the last decade has been the mining boom, which has pumped up prices in almost everything it touched. The property market was no different, with massive price rises in home values recorded in mining towns all over the country as employees of the resource giants looked for a local place to live or rent, funded by massive pay packets," said Mr. Otton.
"With mining investment falling away, what we're seeing now is the knock-on effects, including falling property prices in those same towns. Because of that, I spend a lot of this podcast talking about what investors can do if they are cashflow- and equity-negative on a property," said Mr. Otton. "In particular, Shane and I spend some time talking about how to deal with a mountain of debt and how best to approach lenders and banks to manage it," he went on to say.
"The other big thing that's been affecting property investors is the new Credit Act which came into effect this year. It basically puts all debts and records in one place, making it harder for some people to get loans," explained Mr. Otton. "Investors should always be mindful of changes to legislation because it can have a massive effect on how they go about their business or how other parties like banks and lenders go about theirs," said Mr. Otton.
"It's for reasons such as this that I do the 'We Buy Houses Radio Show'. Having a regular, well-researched and insightful source of information, presented by experienced investors, is something from which all aspiring and existing property investors can benefit," said Mr. Otton. "I don't pretend to have all the answers, but I do believe that anyone who listens to the show will finish it better informed than when they started," he said.
Full transcripts of this, and all other Rick Otton podcasts, can be accessed at http://www.WeBuyHousesRadio.com at no charge, along with a range of other complementary resources.
About Rick Otton
Rick Otton is a self-made millionaire and property investor, based in Sydney, Australia.
Since 1991, Rick Otton has built his real estate portfolio using innovative strategies without the need for traditional bank-style loans. He is director of We Buy Houses business that operates in Australia and the UK.
A gifted speaker and educator, Mr. Otton conducts regular property training across Australia and the United Kingdom, which build on the concepts he shares in his best selling book 'How To Buy A House For A Dollar', voted by Money Magazine and Dymocks Book stores as one of the Top 10 Most Popular Finance Titles for 2013.
He regularly records and publishes iTunes podcasts via his channel We Buy Houses Radio.
His innovative low-risk, high-reward approach to real estate investing has been featured in a variety of Australian television programs including Today Tonight, A Current Affair and Hot Property.
Visit http://www.WeBuyHousesRadio.com and listen to Rick Otton's free, popular property investing podcast, We Buy Houses Radio.