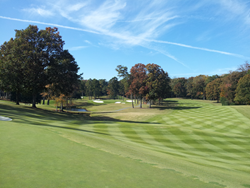 The Greatest Golf Holiday The World Has Ever Seen
Birmingham,UK (PRWEB UK) 15 July 2014
In celebration of the Open Championship and forthcoming Ryder Cup, UK holiday company http://www.holidaysplease.co.uk has become the first travel company to offer customers to play on every course on the European Tour.
Customers can play the 48 golf courses featured on the European Tour last year as well as this year's Open Championship course, Royal Liverpool.
The tour takes 100 days to complete and it covers 26 different countries. Due to the global nature of the European Tour many venues are outside Europe such as South Africa, the Middle East, India, the Far East and Australia.
The lucky participants will play some of the best courses in the world ranging from St Andrews in Scotland to the Jumeirah Golf Estates in Dubai.
The price for the greatest golf adventure on earth starts at £62,500/$100,000 per person based on four people which includes first class flights, luxury private transfers, green fees and accommodation. Cheaper options are available for economy flights.
Also, private jets can be included which takes the price to £250,000 / $400,000 per person again based on four people sharing. This option also earns the accolade of the most expensive golf holiday ever created.
For further details of this iconic trip just visit: http://www.holidaysplease.co.uk/news/ultimate-golf-holiday/.