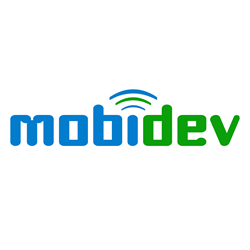 (PRWEB) July 16, 2014
The most popular services on Elance include mobile and web programming, design, content creation, sales and marketing, as well as finance and management. More than 1.7 million registered clients are enabled to look for services provided by 3.5 million freelancers. As of 2013, there are almost 3.5 million jobs posted; common freelancer earnings almost reach $1 billion.
It's easy to get lost among tens of thousands of competitors, but hard work and successful efforts allow contractors to find their way to higher Elance rankings, and higher position in default search results. Which in turn means that the company is highly recommended for hiring as an experienced and professional one.
As for MobiDev, the current leader on the ranking list of over 47.5 thousand companies, there are more than 50 contracts, more than 68000 hours worked, and high level of client satisfaction along with positive feedback. The ranking list is based on a point system and updated weekly by Elance. The defining factors that earn points are: delivering high-quality work on time and budget, client satisfaction, lasting client relationships, and performance indicators which depend on the category of services.
Elance is considered a platform of choice due to advantages for both sides - and for clients in the first place. Elance offers specialized software for carrying out projects, such as automated payment transactions and time tracking software. Everything is highly transparent for both sides; clients always know what they are paying for. The advantages of Elance also include free escrow system for protecting money, affordability (due to competition), easy on-the-go access, good analytics tools, and high level of security (with such tools as Elance ID verification).
Any outsourcing company on Elance succeeds owing in the first place to its clients and their interesting projects. Therefore any reliable company, such as MobiDev, is open to starting fruitful business relationships with clients.