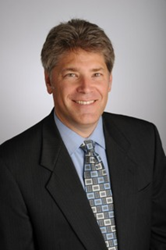 Understanding potential problems now could help consumers get back on track to reach their goals by the end of the year.
Plymouth, MI (PRWEB) July 15, 2014
Remember those New Year's resolutions? A study by Fidelity Investments showed that in 2014, more than half of Americans considered resolutions regarding their finances. With the year now more than half over, Wayne Titus, president of AMDG Financial, says it's time for a review. On WOMC's Sunday Edition program, Titus said that understanding potential problems now could help consumers get back on track to reach their goals by the end of the year. For example, said Titus, "If you owed money at the end of last year's tax year, on April 15th, you may have gotten a rude surprise. How are you coming toward covering your taxes for the current year?"
Mid-year adjustments, such as asking an employer to change an individual's tax withholding, can be simple to accomplish. Titus also recommended examining spending habits to determine whether expenses need to be trimmed. "Save first, figure out what you owe toward debt, pay that next, and whatever you have left is what you can spend on your lifestyle," he counseled.
Titus, who chairs the Michigan Association of Certified Public Accountants' (MICPA) Task Force on Financial Literacy, also discussed the need for parents to set a good example for their children. "Understanding financial concepts is extremely important," he told host Alisa Zee. "[Children] learn some in school, but they learn a lot more from us as parents, and we need to set a good example." He suggested that families take advantage of resources offered by the MICPA to learn more about their finances.
Titus founded AMDG Financial as a fee-only financial advisory practice in 2002, providing integrated tax, financial and investment strategies to families and small businesses. The company's credo is, "From financial wisdom, better stewardship."
To hear Wayne Titus's interview with Alisa Zee, visit: https://soundcloud.com/amdgfinancial/wbtwomc06292014.
About AMDG Financial
AMDG Financial (http://www.amdgservices.com) is a fee-only fiduciary registered investment adviser (RIA) in Plymouth, Michigan. The firm manages approximately $75 million in assets for clients. AMDG Financial was one of the first 10 firms globally to be certified by the Center for Fiduciary Excellence (http://www.cefex.org) as following global best practices for investment adviser fiduciaries.